SIN CITY'S PERVY PUB TAKEOVER (PHOTOS)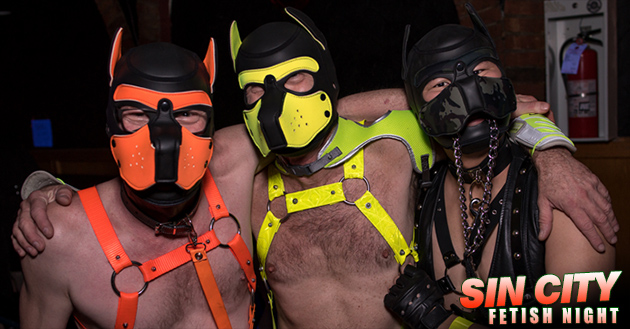 Sin City's pervy pub takeover of the Astoria was every bit as fun as expected, with a great mixed crowd of every body type, age group and sexual preference in attendance. So many sexy, silly shenanigans all night, with a great social vibe from beginning to end. Thank you to all our Sinners for being such a fun-loving and warm-hearted group of people, and for embracing all the new venues where take our social gatherings! We work hard to provide our community with spaces to play and meet up, and the happy looks on everyone's faces as they are having a great time always makes all the work behind the scenes worth it!
All images by Zemekiss Photography – if you would like a high-rez digital file, please visit Zemekiss at his Facebook Page and send him a message!
Note that you can use the left and right arrow keys on your keyboard for fast scrolling through the gallery once you are in the image pop-up display browser window!
---