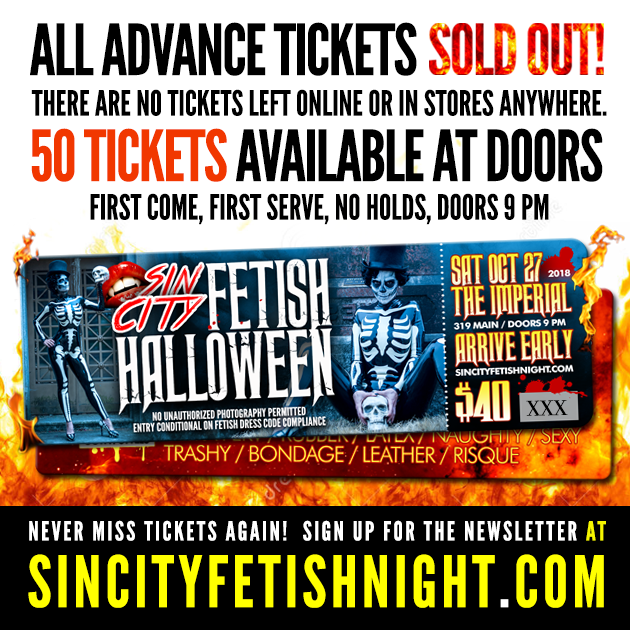 When : Saturday October 27, 9pm-3am
Where : The Imperial Cabaret, 319 Main Street
Tickets : $35 early bird, $40 regular. All online and in store tickets are now SOLD OUT. 50 tickets available at doors starting at 9 PM, first come, first serve, no holds, no purchasing for 3rd parties who are not present.
BUY TICKETS / RSVP FACEBOOK / RSVP FETLIFE
Sin City Fetish Halloween 2018 – OFFICIAL PROMO VIDEO from Restricted Entertainment on Vimeo.
Click here for all the details!
Read More →