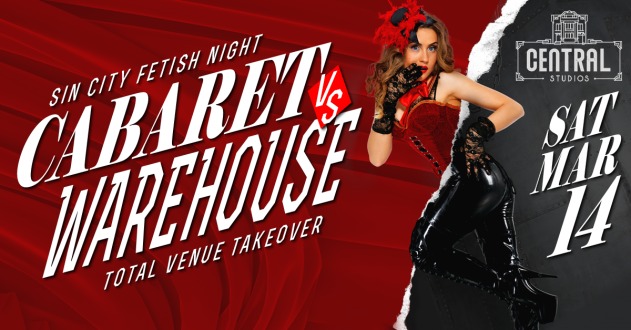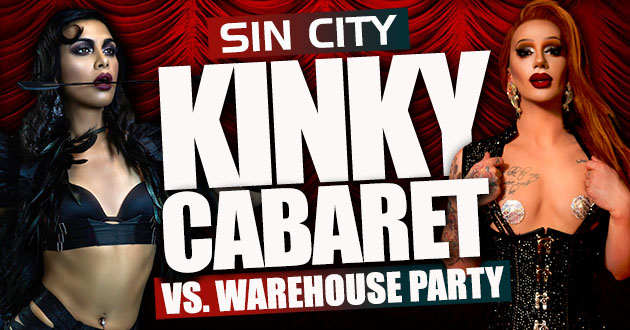 When : Saturday March 14, 9PM-3AM
Where : 856 Seymour St, Vancouver, BC
Admission : $17 advance, $20 last minute, $25 at door
Join us at Sin City's KINKY CABARET VS. WAREHOUSE PARTY, where we stage a complete venue takeover of Central Studios, Vancouver's new queer / arts / kink special event space right downtown across the street from the Orpheum on Seymour St! Two seperate floors, multiple rooms, multiple vibes and a party packed with all kinds of kinky installations to see, be a part of, and indulge in. Plus of course two completely different dancefloors and DJs to choose from! Dress up, dance, play, and explore!
Singles, couples, straight, LGBTQ+, cross-dressers, regulars and newbies are all welcome …
Sin City is a safe and welcoming pervy party & play space for everyone, with a great reputation earned over 18 consecutive years and hundreds of fun & flirty events! Sin City happens on the second Saturday of every month, plus holiday one-offs at larger venues!
Central Studios is our new private special events space, and home base for our monthly parties, right in the heart of downtown Vancouver, specifically servicing the queer, fetish and underground arts and music scenes of the city.
GET TICKETS / RSVP on FACEBOOK / RSVP on FETLIFE
Click here for the full event listing!
Read More →