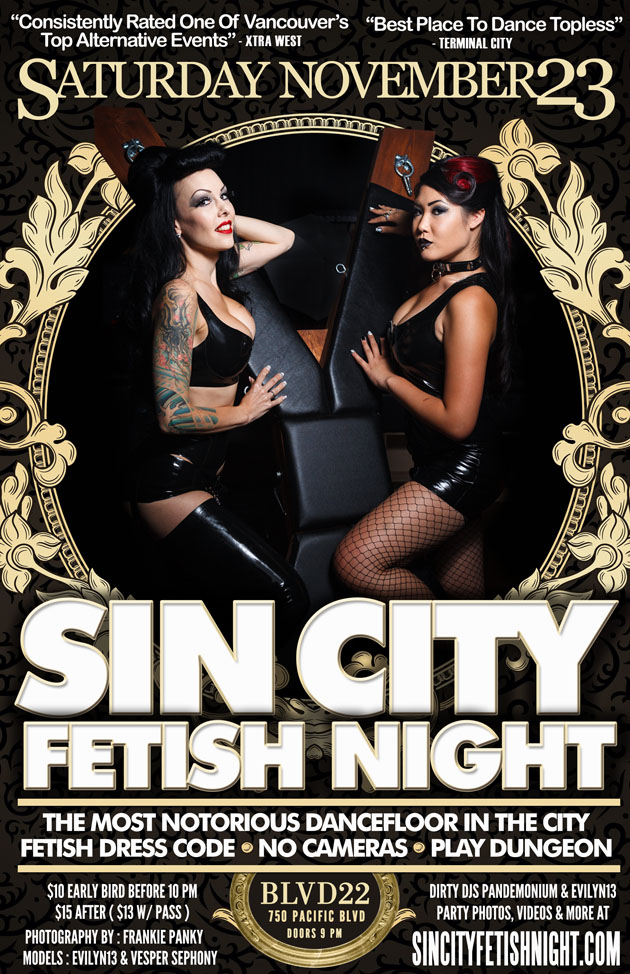 When : Saturday November 23 / 9PM-2AM+
Where : Blvd22 / 750 Pacific / IN THE PLAZA OF NATIONS
Cover : $10 early bird before 10 PM / $13 after 10 PM with a discount pass / $15 without
Please note that you cannot see the venue from the street – the front of the club faces into the interior of the Plaza Of Nations. Walk into the Plaza, where the casino is, and you absolutely can't miss Blvd22. Look for the giant red party tent we are setting up outside the venue!
WE ARE SUPER EXCITED TO BE BRINGING THE FETISH INVASION BACK TO BLVD22 ONCE AGAIN!
We've only been there twice before and both times were AMAZING parties with our crowd feeling instantly welcome and comfortable in the venue! We're bringing the fetish invasion to BLVD22 in the Plaza Of Nations, next to the casino! Ultra chic with a killer dancefloor, loads of comfy seating, $4 drink specials, a dedicated cab stand all night, a Skytrain station and huge parking lot all close by … all adds up to a killer new play space for all our Sinners! You can check out what the space looks like over at their website.
Click here for full event details …
Read More →