MAKE A DONATION / WATCH THE MUSIC LIVESTREAM / JOIN THE PRIVATE VIDEO PARTY
The password to the private video party was sent out at 8:45 PM to the Sin City Newsletter – if you can't find it, check your spam folders, it may have ended up in there! If you were not signed up yet, sign up to the Newsletter and an email will be automatically sent to you with the password!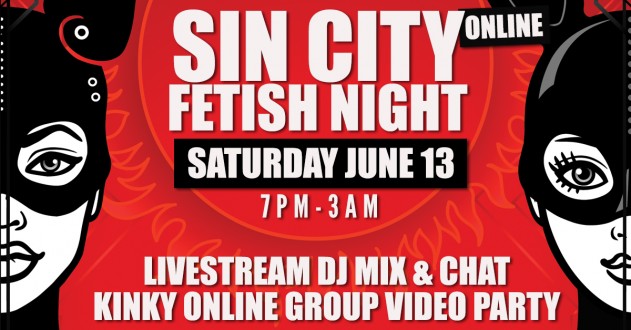 ---
With actual in the flesh gatherings not permitted for the forseeable future, Sin City Fetish Night has you covered with an ONLINE fetish party, open to all our local and international friends from the kink community all over the world! Join us! Private group video party, live DJ mix and more – read on for details!
RSVP on FACEBOOK / RSVP on FETLIFE (more…)
Read More →