15 Year Anniversary (Photo Booth)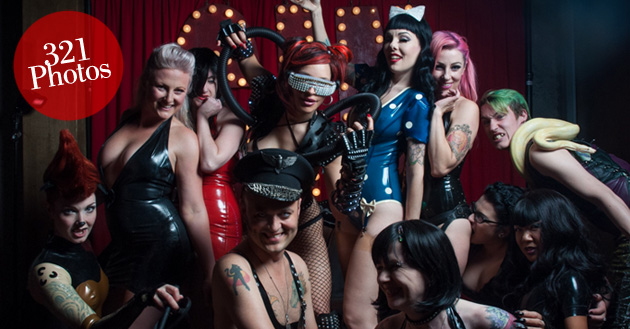 FIFTEEN YEARS OF CONTINUOUS FETISH EVENTS!
Established in May 2001, Sin City is Vancouver's longest-running, ground-breaking, bar-raising, award-winning, and most prolific fetish night! On the eve of our fifteenth birthday, we celebrated with 500+ local and international attendees and performers, including our very special guest from the other side of the country, none other than RUBBERDOLL!
All photos by Deadly Photography – if you would like a high-rez digital file or a printed glossy, please visit Deadly Photography at their Facebook Page and send them a message!
Note that you can use the left and right arrow keys on your keyboard for fast scrolling through the gallery once you are in the image pop-up display browser window!
---