335 Photos From Sin City's Fetish NYE Ball!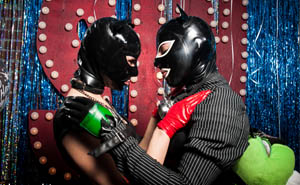 There's no better way to end the year and ring in the new one than at Sin City's Fetish New Year's Eve Ball. This year was our 10th Anniversary Fetish NYE party, our first one back at 23 West Cordova since returning after the venue closed for two long years, and was a sold out party once again!
This particular gallery is one of our absolute favourites from the last 12 months, and showcases the diverse and wonderful family of fetish folks who call Sin City their second home. Our extended family is age-inclusive from 20-somethings to 50-somethings, and this entire gallery is just oozing with the joy of the moment. Just check out the smiles on everyone – you can see the sparks flying in every photo!
All photos by Deadly Photography. Check out more of Deadly Photography's work at their Facebook Page or over on Fetlife. To order prints of photos, please send an email to the photographer at : Deadlyphotography@gmail.com Note that you can fast-scroll through the Sin City galleries by using the left and right arrow keys once you are in the pop-up photo browser!
HERE'S SOME OF OUR FAVOURITES FROM THE NIGHT :
Followed by the full gallery at the end!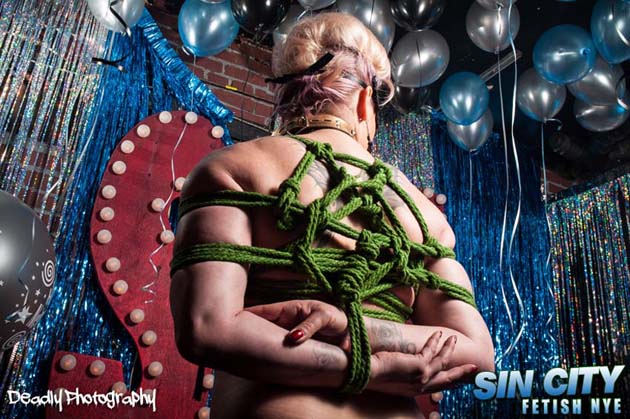 Dress Code Enforcer Al enjoys a moment surrounded by the Sin ladies :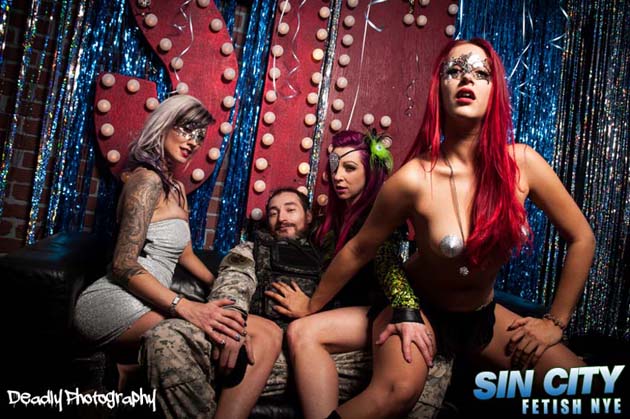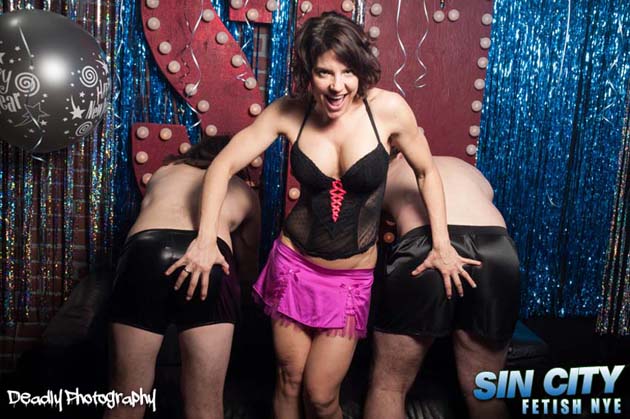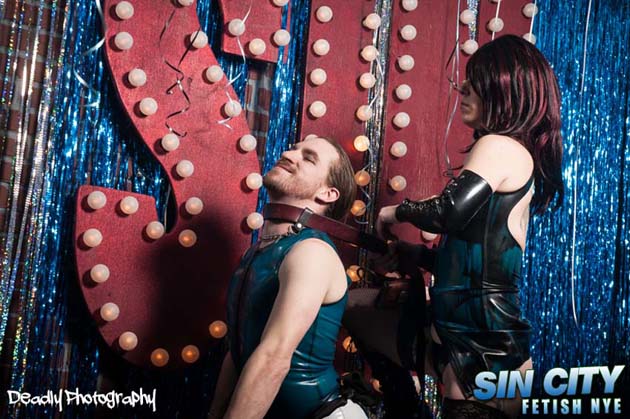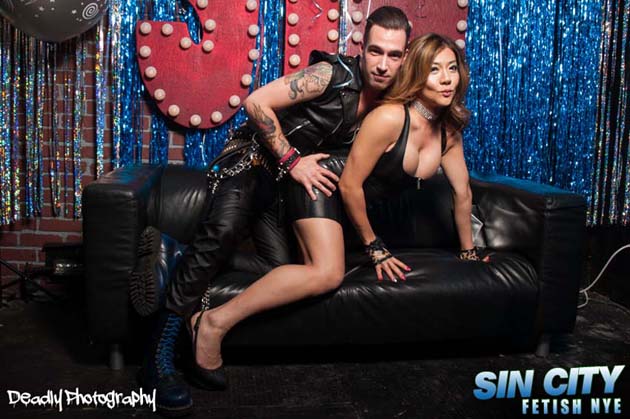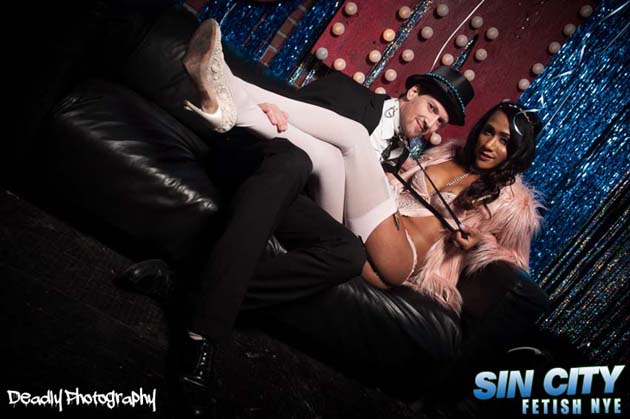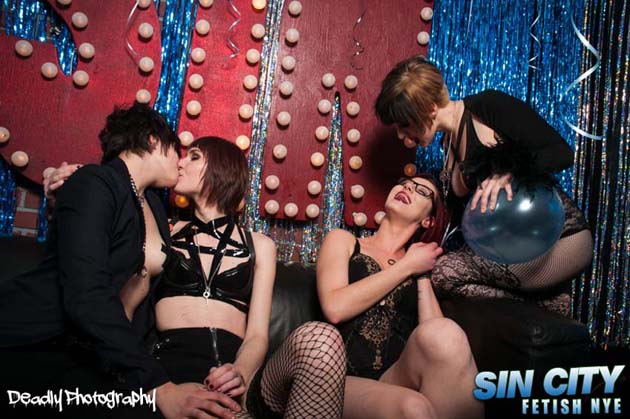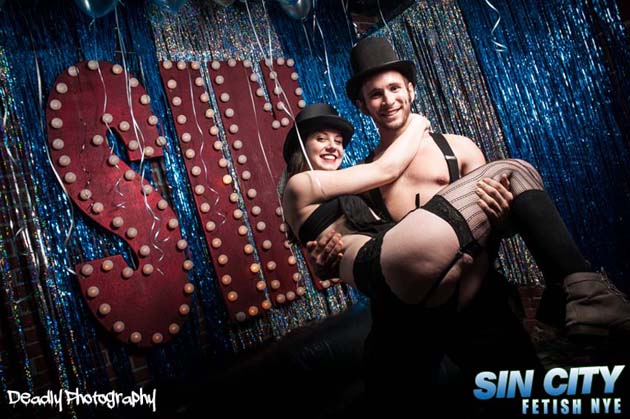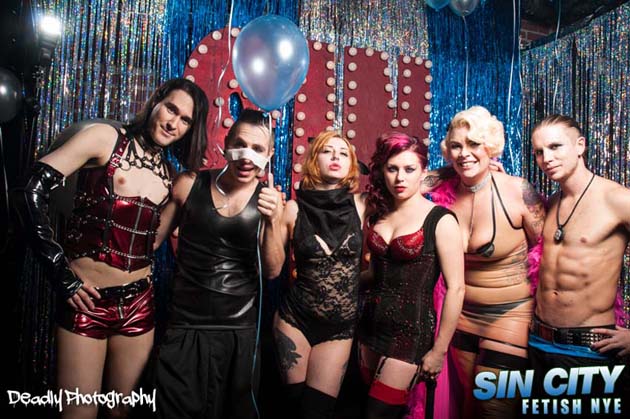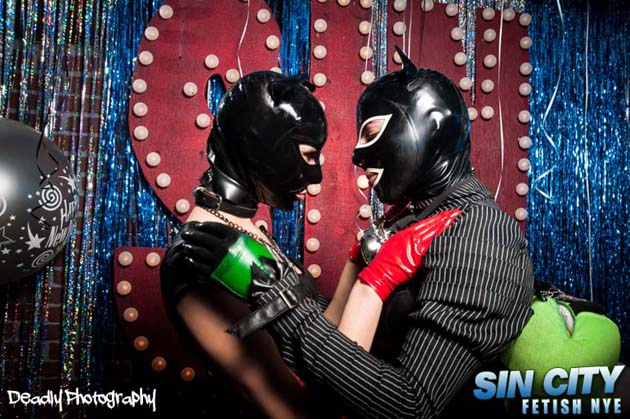 An ESPECIALLY huge thank you to all the staff at the Hindenburg who were a riot behind the bar :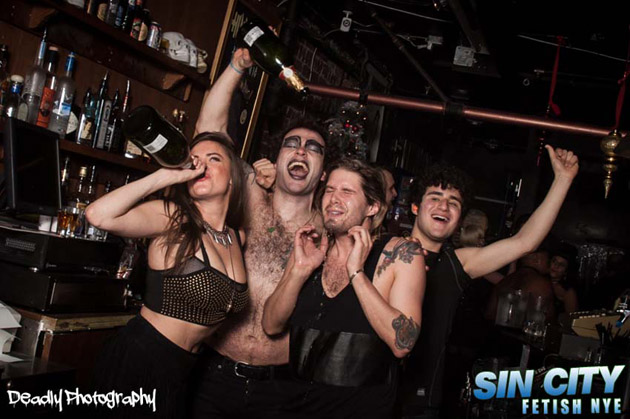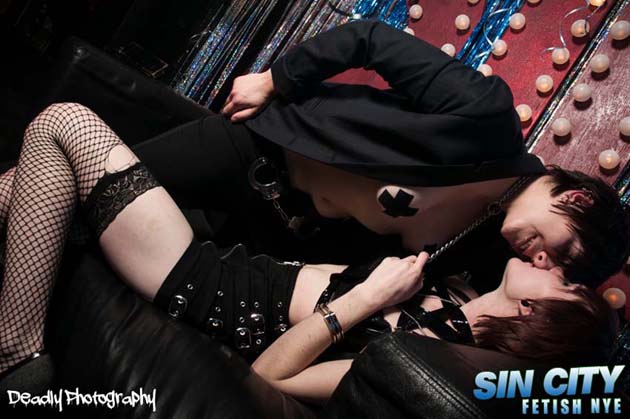 AND HERE'S THE FULL GALLERY!
Click the thumbnails to view the photos full size!
---