Feb 14, 2015 – Fetish Valentine's (142 Roving Photos)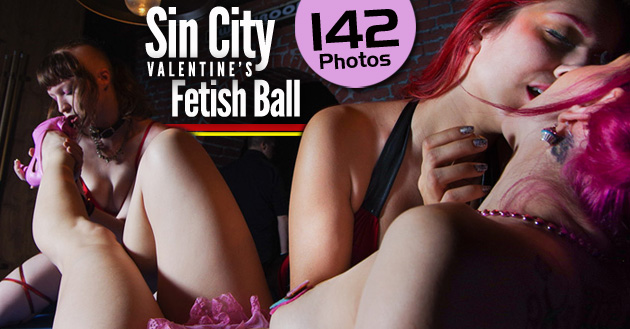 Sin City resident photographer Patrick Parenteau infiltrated virtually every corner, nook and cranny of the absolutely slammed and sexy 2015 Sin City Valentine's Fetish Ball, capturing an unbelievable amount of perfect snapshots of the party in action. This gallery really gives a true sense of what it's actually like to be at a Sin City fetish party – the kinky energy is positively jumping out of these photos. From moments backstage with Sin City staff, to snapshots of the stage shows, to the Kink Corral and Dungeon play areas and the on stage play & performance area … every single possible party zone at Sin is represented here. Browse and enjoy!
Please note : the gallery may take a few moments to load, but be patient. Note that once you have clicked on an image and are in the pop-up gallery viewer, you can use the arrow keys or swipe to browse quickly!