Rope Master Hajime Kinoko From Tokyo Performs At Sin City (49 Photos)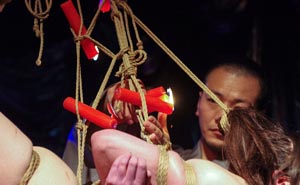 On January 10, 2015, Sin City was honoured to host a performance from world-famous rope master Hajime Kinoko from Tokyo, displaying a style and level of suspension and shibari art not often seen outside of Japan. Click through to browse through our favourite photos from the night and the stunning full gallery, shot by Patrick Parenteau of DVPix International.
Hajime's performance at Sin City tied in with his appearance at a weekend-long rope intensive workshop made possible by the fine folks from Kink Underground. For this performance, we installed a new heavy duty high ceiling rigging point at our home venue The Hindenburg above the main stage play space at Sin, which you'll see put to good use in photos from subsequent events as a regular feature at Sin parties!
To learn more about Hajime Kinoko, please visit his website here.
Note that you can swipe, or use the left and right arrow keys on your keyboard or for fast scrolling through the gallery once you are in the image pop-up display browser window!
Some of our favourites :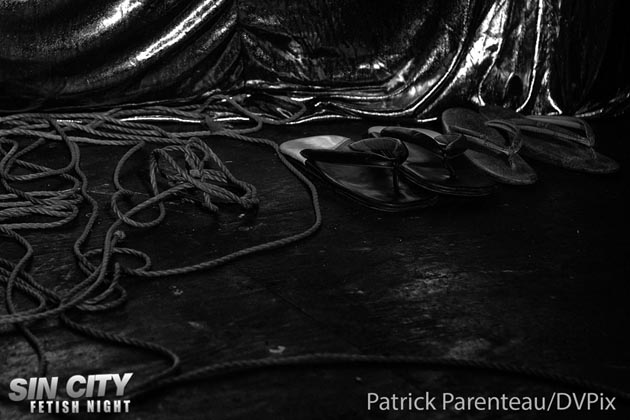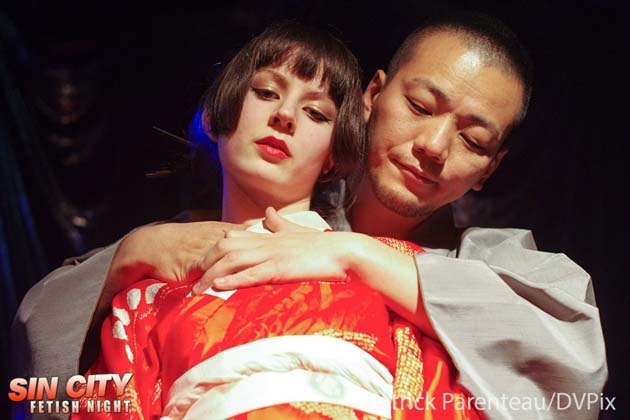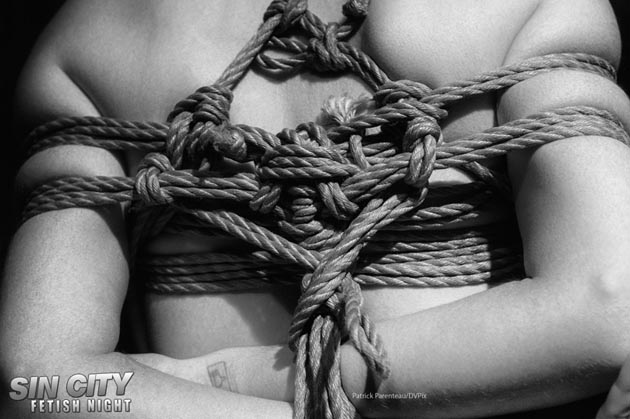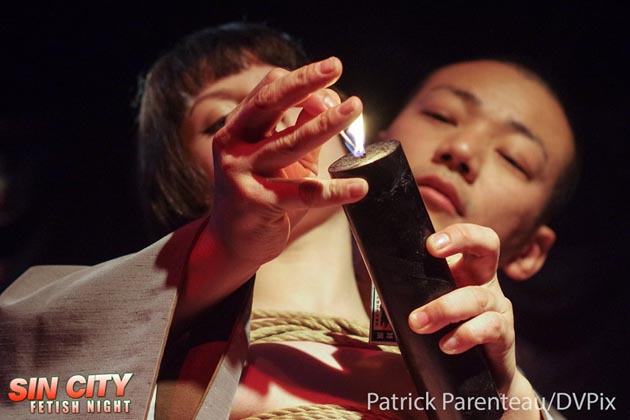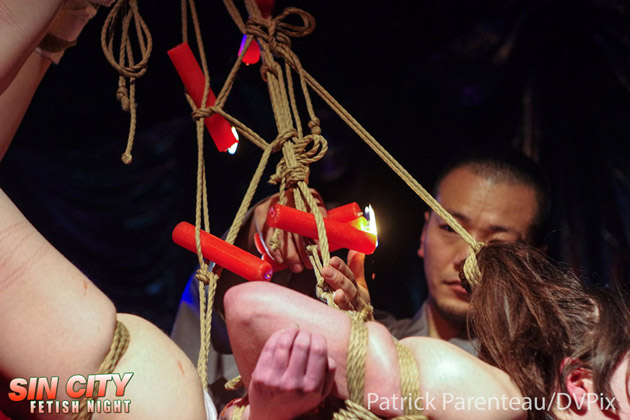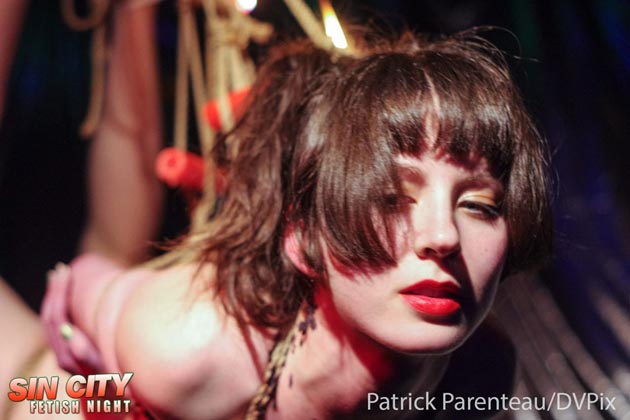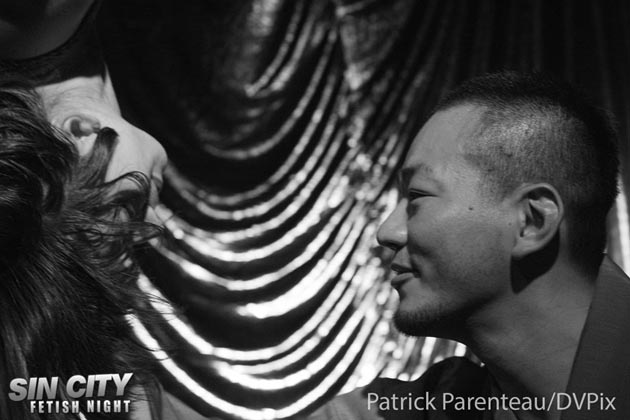 The full gallery :
---