21 Year Anniversary Photos!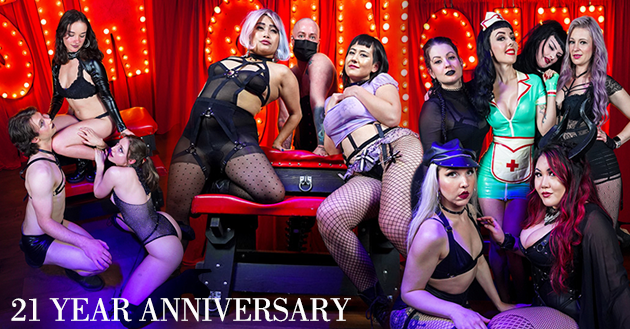 Mid-2022 was a very strange time, as venues began to re-open and larger in-person gatherings were finally once again permitted – but with shifting sets of rules from one event to the next. Nonetheless we were very thankful that a window opened where we were able to celebrate our 21 Year Anniversary for Sin City! Established in May of 2001 and ongoing ever since, Sin City is Vancouver's longest running fetish event, celebrating expressions of creative and kinky sexuality in all its forms! Here's a small gallery from the photo area of the night, which in itself is just a small sampling of the main room celebrations going on elsewhere in the venue! RIP Imperial – we already miss this venue terribly!
All photos by Wettworker Photography! To see more of his work, visit his Instagram –> HERE
When sharing photos, please remember to @ tag or # hashtag SinCityFetishNight on Instagram so we can re-share and highlight any photos you post! Plus, tagging the event gives credit back to the hard working organizers and photographers that helped make these moments possible for everyone to enjoy!
Pro Tip – once you have clicked on a photo, and are in the pop-up view window, you can use the left and right arrow keys to scroll through the gallery!
---