Halloween 2021 – Photo Booth Gallery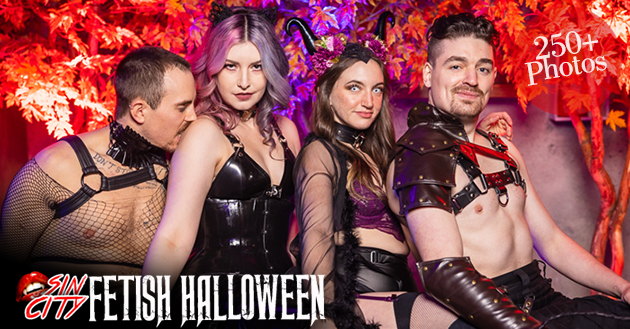 Here's the highly anticipated gallery from Fetish Halloween 2021, Sin City's sold-out sexy spooky event at the Imperial! This year was our first real in-person event back and we LOVE this gallery featuring all the kinky & creative outfits our wonderful Sinners came up with for the event! Many thanks for Jonny Ray Photo Studio for being our photo host for the evening!
Note that you can use the left and right arrow keys on your keyboard for fast scrolling through the gallery once you are in the image pop-up display browser window!
---