359 Photos From Fetish Halloween (Photo Booth)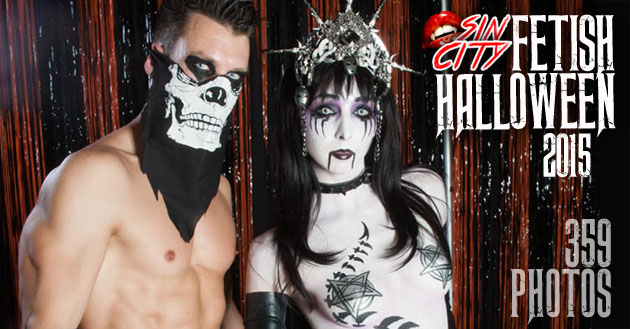 We are always amazed every year at the high level of kinky costuming and pervy passion from all our Sin City FETISH HALLOWEEN attendees, and this year was no different as an enthusiastic crowd of 500 Sinners descended upon The Imperial right on October 31 for an unforgettable night of kink partying. Peruse, enjoy, and of course share — where work safe appropriate, of course!
All photos by Deadly Photography, and copyright by Restricted Entertainment, Sin City Fetish Night and Deadly Photography.
If you would like a high-rez version of any photos, or a printed glossy, please visit Deadly Photography at their Facebook Page and send them a message!
Note that you can use the left and right arrow keys on your keyboard for fast scrolling through the gallery once you are in the image pop-up display browser window!
---