Feb 14, 2015 – Fetish Valentine's Photo Booth (470 Photos)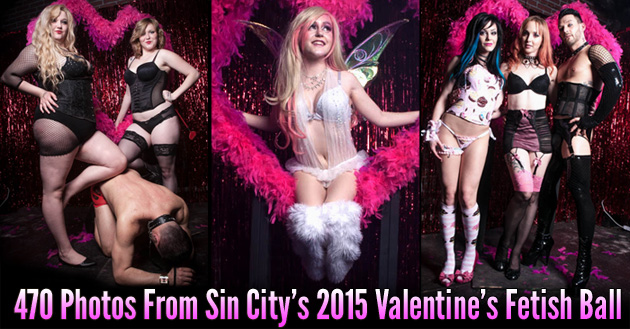 Valentine's is ALWAYS one of Sin City's biggest parties of the year, but the 2015 Fetish Ball took things to a while other level. Within one hour of opening, every single nook and cranny of the entire venue was filled with an absolutely INCREDIBLE crowd, and the energy pulsing through the party was absolutely electric. The Dungeon, Kink Corral, and on stage play area were all packed all night with super hot scenes, and the our giant fluffy pink heart in the photo booth was a huge hit. Many thanks to Damien & Wendy from Deadly Photography for hosting the photo booth all night!
If you'd like a high-res or printed copy of any of the photos, drop Damien a message on Facebook here!
Note – the gallery is quite large, so it may take a little while to load once you click on one of the thumbnail images! Be patient, it's worth it!