247 Photos From The Sin City Military Fetish Ball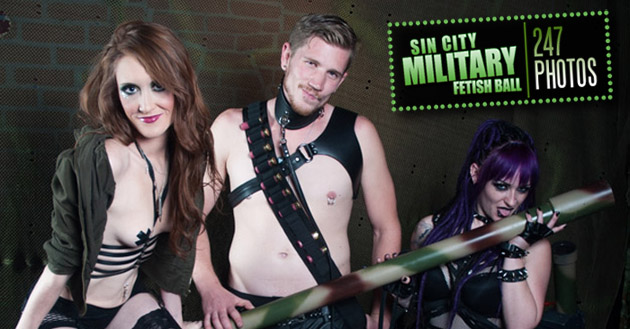 It's quite possibly our absolute top non-holiday related party at Sin City, and it's one of the absolute hottest for eye candy, male and female alike. Take a browse through this gallery … you'll be glad you did!
All photos by Deadly Photography, and copyright by Restricted Entertainment, Sin City Fetish Night and Deadly Photography.
If you would like a high-rez version of any photos, or a printed glossy, please visit Deadly Photography at their Facebook Page and send them a message!
Note that you can use the left and right arrow keys on your keyboard for fast scrolling through the gallery once you are in the image pop-up display browser window!
---