186 Photos From Fetish Pride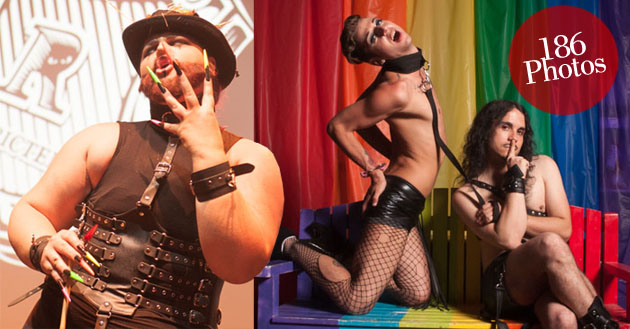 Featuring drag performances by Vixen Von Flex and Adam Zapple, check out this gallery of our pan-sexual extended kink family celebrating Gay Pride at our annual Fetish Pride Ball, held this year at the fabulous Imperial Cabaret.
All photos by Deadly Photography – if you would like a high-rez digital file or a printed glossy, please visit Deadly Photography at their Facebook Page and send them a message!
Note that you can use the left and right arrow keys on your keyboard for fast scrolling through the gallery once you are in the image pop-up display browser window!
---