272 Roving Photos From Sin City's Corset Fetish Ball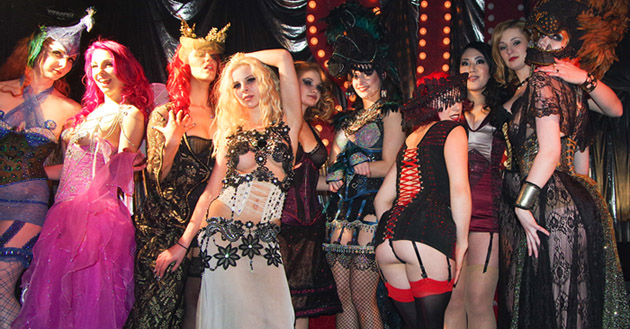 This just might be the most glamourous photo set from Sin City EVER! Not only does it feature our ultra sexy crowd of Sinners throwing caution and inhibition to the winds and partying it up HARD, it also features the unbelievably stunning models and creations from our main stage fetish fashion show starring Lace Embrace Atelier and Nicole Rose Designs! All photos by our very talented resident photographer Patrick Parenteau. Take a flip through and be inspired by the world-famous corset creations and beautiful bejewelled menagerie of kinky creatures!
FOR FAST BROWSING :
Once you have clicked on an image and are in the pop-up photo browser, you can finger-swipe left or right or use the left or right arrow keys to browse through the gallery quickly!
---