Sin City recommends : "Interior. Leather Bar." at the DOXA Film Festival
A big thank you to the DOXA Documentary Film Festival going on right now from May 3-12!
Learn all about the DOXA Festival here.
They donated a pair of tickets to one of their shows, which was won by the winner of the 50/50 draw at the last Sin City Fetish Party, where over $180 was also raised for a much needed local charity. The featured show of the Festival, which we highly encourage local kinksters to check out, is called "INTERIOR. LEATHER BAR."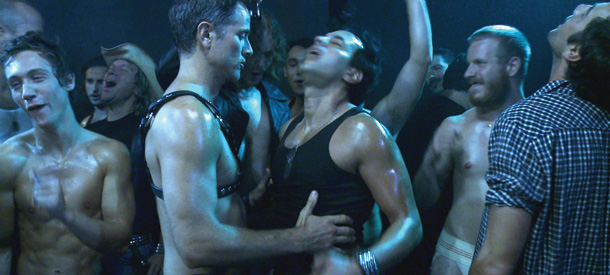 It's showing at 9 PM on Friday May 10 at the Rio, and you can find out all about it at the link below, as well as buy tickets for the showing. It starts off with the apocryphal story of the lost 40 minutes of footage cut from "Cruising", the Al Pacino/William Friedkin film, but really that is only the beginning. Reality and fiction make for interesting bedfellows. One intermingles with the other until it is hard to say where documentary leaves off and fiction begins. Lead actor James Franco and director Travis Mathews take it upon themselves, with help from a bevy of enthusiastic men in leather, to recreate the fabled lost footage. What ensues is a lot of men, boots, harnesses, and hardcore sex. CHECK IT OUT.
BUY TICKETS / LEARN MORE ABOUT THE FILM