Fetish Valentine's 2019 (Photo Booth)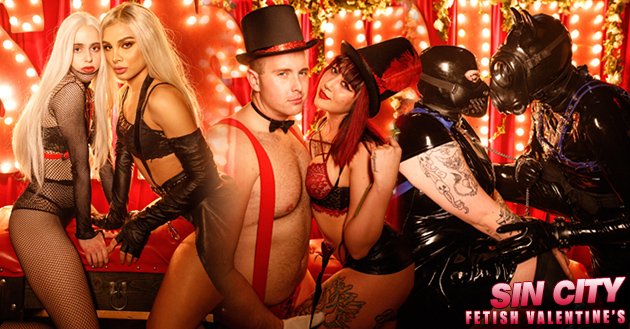 For Sin City's 2019 Fetish Valentine's Ball, we returned to one of our all-time favourite venues, the fabulous IMPERIAL, where some 350 kinksters of all age groups (19+ of course), body shapes & sizes, gender identities and sexual preferences converged for a night of love, lust, mischief and mayhem. THANK YOU to everyone for the energy you bring to each and every Sin City party, from our smallest gatherings of the year right through to the biggest!
Hosting the photo booth at this party was a new photographer to our team, Arron Leppard. Check out more of his work at his Instagram here!
Note that you can use the left and right arrow keys on your keyboard for fast scrolling through the gallery once you are in the image pop-up display browser window!
---