Fetish Models – Miss Meow
Birthday :
January 18th
Based out of :
Downtown Vancouver
Interests :
art, tattoos & tattooing, painting, photoshoots, aliens, "conspiracy theories", nature, kink, spirituality, high heels, make-up, fashion
Favourite Sin City event/s :
Military Fetish Ball, Rubber Theme
VISIT MISS MEOW'S WEBSITE!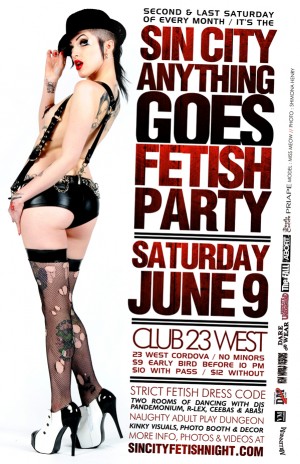 Website : www.MissMeow.weebly.com
Facebook Page : www.facebook.com/MissMeowModel
Instagram : @MissMeowOfficial
And if you're really sneaky, you can find her less appropriate portfolio somewhere on FetLife.
Some words to describe Miss Meow:
Artist. Model. Feline. Femme. Pansexual. Capricorn. Jett Head. Vegan/Vegetarian. Spiritual Being. Tattoo Collector. Tattoo Apprentice.
Miss Meow is first and foremost an artist. Most of her artwork is an ecclectic mix of surrealism, realism, fashion illustration, portrait illustration, fan art, multimedia, tattoos and graphic art depicting fine, fancy females. As a tattoo enthusiast, it only makes sense that she would carry her artwork over into the world of tattooing. Miss Meow began her tattooing apprenticeship in the summer of 2012 at Adorned Precision Body Arts on Commercial Drive.
As far as modeling, Miss Meow obviously prefers the dark side. Most of her portfolio includes fetish, glamour, latex, fashion and more recently, erotica. She began modeling when she moved to Vancouver in 2010 and since has been published in a number of magazines and has modeled for local events including Sin City poster designs, Restricted Entertainment Fashion Shows, VALT Fashion Weekend, UG Fashion Show and local Vancouver companies including Deadly Couture and Hypershine Latex.
To contact Miss Meow or book her for a photo shoot : shoot her an email at MissMeowOfficial@hotmail.com.