Corset Fetish Ball | 256 Photos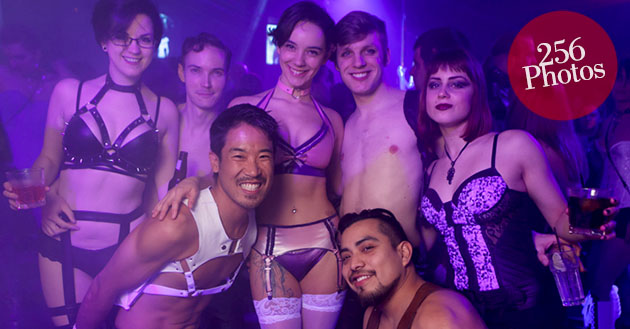 THIS JUST MIGHT BE THE BEST PHOTO GALLERY FROM SIN CITY AT THE ODYSSEY SO FAR!
A huge thank you to our roving photographers, Frankie Panky, and Atratus from Gothic BC for this phenomenal gallery which beautifully highlights the spirit of the party, and which superbly showcases our new home at The Odyssey, all the fun corners where people congregate and cut loose, and of course the biggest thank you of all to our wonderful & wild Sinners for being so bold & beautiful, inside and out!
Browsing tip : once you have opened a photo and are in the gallery image browser, you can use the left and right arrows, or tap the sides of the image, to quickly scroll through a gallery!
Sin City is proudly presented by Restricted Entertainment, who are also the producers of Vancouver Fetish Weekend, Spank, Madhaus, and many other quality kink and alternative scene community events, for almost 20 years!
---