188 Photos From Sin City's Grand Opening Party at The Odyssey!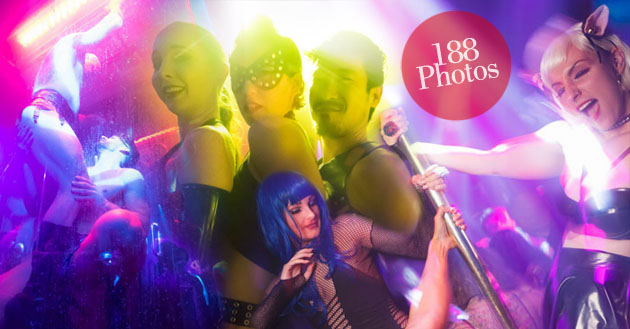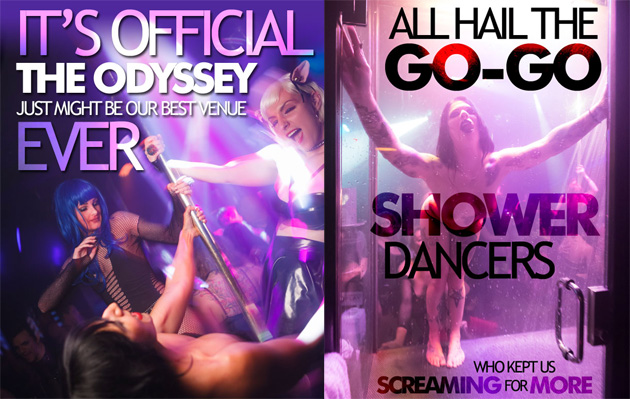 A HUGE THANK YOU TO EVERYONE FOR EMBRACING OUR NEW VENUE FOR OUR FIRST TWO PARTIES!
The general consensus from both newer and long-term attendees is that our new venue at The Odyssey just might be the best venue for Sin City yet. The location, the vibe & atmosphere, the staff, the service, the dancefloor & play areas, everything just fit together perfectly. One absolute electrifying new element of the new venue is our shower performance area, which amps the sexual vibe of the party up to even higher levels! We have even yet MORE surprises and additions coming as we continue to custom fit Sin City into our new home!
One thing we cannot stress enough is how FAST the party gets going at full speed at The Odyssey, with the stage shows, play areas and dancefloor all starting up by 10 PM, and capacity being reached almost as fast. Early arrival is HIGHLY recommended – and holy moley, do we all ever pack a lot into a night of partying!
A huge thank you to our photographers, Frankie Panky and Patrick Parenteau / DVPix!
Sin City is proudly presented by Restricted Entertainment, who are also the producers of Vancouver Fetish Weekend, Spank, Madhaus, and many other quality kink and alternative scene community events, for almost 20 years!
---