XXX-Mas Fetish Ball | 143 Photos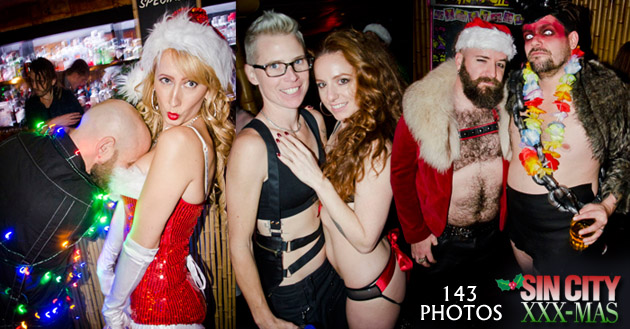 For Sin City's 2016 XXX-Mas party, we staged a one-off invasion of the ultra chic Waldorf, for a two room party with a combo Hawaii-Tiki-Xmas-Fetish themed celebration! We LOVE the Christmas party – it always has a wonderful friends & family celebration vibe … and the kink outfits are always crazy pervy & playful!
A huge thank you to our roving photographers, Patrick Parenteau from DVPix, and Roman from Dark Edge Media
Sin City is proudly presented by Restricted Entertainment, who are also the producers of Vancouver Fetish Weekend, Spank, Madhaus, and many other quality kink and alternative scene community events, for almost 20 years!
---