FETISH HOSPITAL CONTEST WINNERS, PERFORMERS, DISCOUNT PASS & MORE!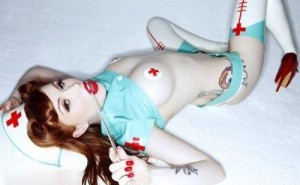 We're just moments away from opening up the gates and starting admitting all the pervy patients to Sin City's Fetish Hospital tonight at the Red Room! There's just a few last details to go over!
MAKE SURE AND LET PEOPLE KNOW YOU'RE GOING!
If you love Sin City and want to be part of all the hard work that goes into making it happen, all you have to do is click on 'Join' or 'Going' via social media and let people know you'll be there! Even better, SHARE the event listing and invite others to be part of the sexy action!
Event listings : Facebook / Fetlife
KEEP THOSE OUTFITS KINKY – STRICT FETISH DRESS CODE!
We have two words to remind you of, and they are : DRESS CODE, DRESS CODE, DRESS CODE! One of the things that makes Sin City so much fun is that each and every person there is PART of the party, not just an onlooker. All outfits MUST be sexy / fetish / kinky in some way. Plain ol' full body baggy hospital scrubs will NOT pass dress code on their own – make sure to kink it up a little, whether by making some sexy alterations, adding a kinky collar, or going a little further with your fetish outfit concept.
Post-A-Photo Contest Winner!
The winner of the Facebook Post-A-Photo contest for Fetish Hospital is : Geneva Rosin! Geneva wins VIP entry for two – that's front of the line admission and complimentary cover – for sharing this super hot medical fetish photo!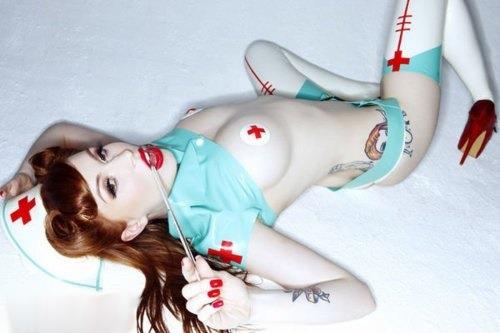 Stage shows begin at 10:30 PM – don't be late!
Everybody knows Sin City parties heat up FAST as soon as the doors open at 9 PM. Many people show up before doors open so as not to miss a second of the sexy action. But even more reason not to be late is the scorching hot stage shows planned for tonight. Three of Vancouver's most tantalizing and twisted stage sirens will be unleashing their most delightfully demented and downright dangerous fetish burlesque numbers for your viewing pleasure. Make sure and scream for your favourites as they storm the stage!
Little Miss Risk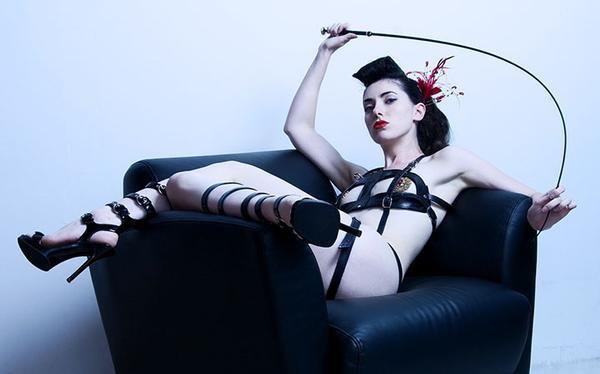 Melody Mangler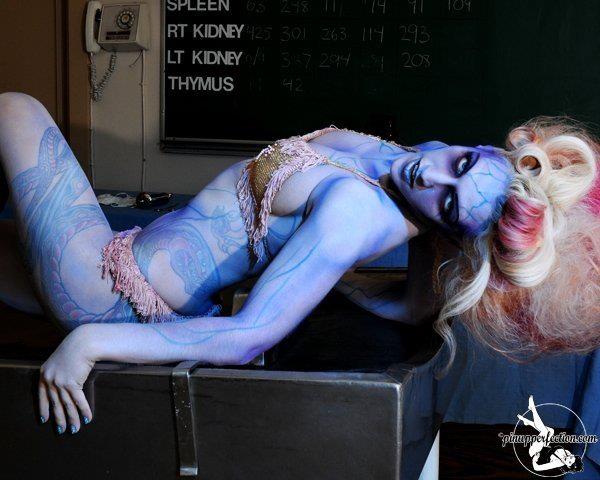 Lola Frost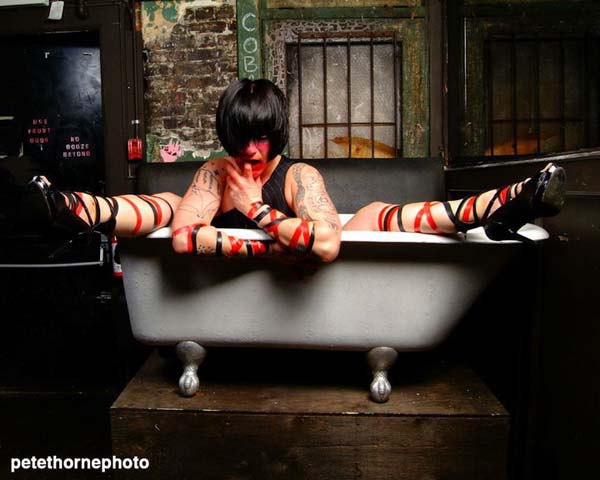 Sin City has one of the most colourful DJ crews in the city, leading to one of our favourite Sinners describing the mix as 'wildly eclectic and utterly danceable'. Join our dancefloor orchestra conductors in making some magic happen!
DJ Pandemonium vs. DJ Catherinna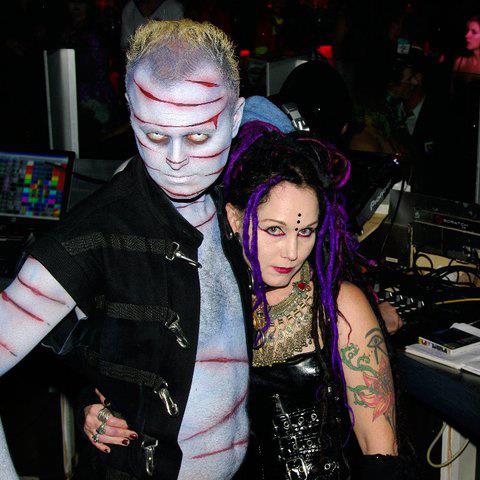 Special guest DJ Evilyn13!
Sin City's spokesmodel now has her own Facebook Fan Page, which has racked up over 1100 new fans in under two weeks! If you haven't already, head over there and Like the Page! Well known for being the head of the coat check and one of the first sassy sexpots from the Sin City crew that you meet upon arriving at any of the parties, Evilyn is off duty from the coat check tonight, allowing her to make one of her infamous guest DJ appearances. With residencies at Vancouver club nights such as Rock & Roll High School and Glamour Trash, Evilyn13 has a signature blend of pop / rock / electro / camp that is all about one thing : FUN!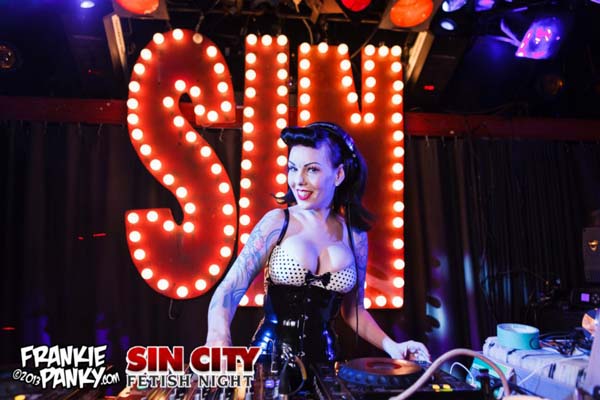 AND FINALLY … HERE's THE Discount Pass!