Sin City – Club 23 West Reunion Fetish Party (105 Photos)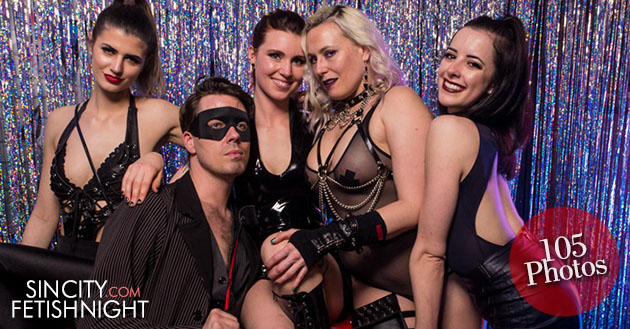 SO MUCH LOVE FOR THIS PHOTO GALLERY!
A huge thank you to our photo booth host for the night, Atratus from Gothic BC for this phenomenal gallery which beautifully highlights the spirit of all our Sin City events!
Once a year we hold a special party where everyone returns to our very first home, Club 23 West, now called The Hindenburg. She's a little rough around the edges for hosting a fetish event these days and it takes a lot to gear the venue up for a fetish event, but the party there is always amazing, and it always brings back a flood of memories for many long term attendees, and for newcomers, it's a great chance to see how it all began way back in 2001, almost two decades ago!
Sin City Fetish Night at its heart is simply a gathering of like-minded kinksters celebrating each others freedom, inner and outer beauty, in a safe, fun and inspiring atmosphere where sexual self-expression is encouraged! This gallery really shows how many friends and different social circles all come together for the night, young and old, every personality, style preference and body type out there, all radiating happiness at being able to drop their 'muggle world masks', be free and cut loose for the night.
Just look at all these sexy people feeling and looking great!
Browsing tip : once you have opened a photo and are in the gallery image browser, you can use the left and right arrows, or tap the sides of the image, to quickly scroll through a gallery!
Sin City is proudly presented by Restricted Entertainment, who are also the producers of Vancouver Fetish Weekend, Spank, Madhaus, and many other quality kink and alternative scene community events, for almost 20 years!