Fetish Carnival 2022 – Roving Photo Gallery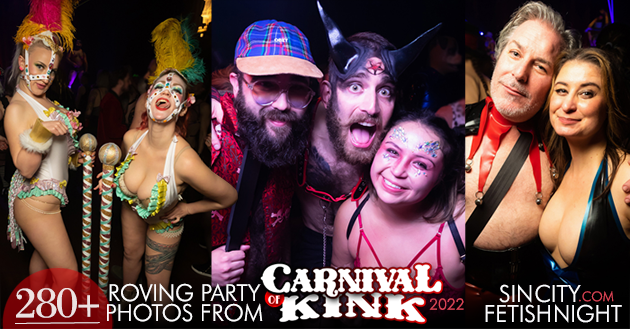 Huge thanks to our roving camera man Frankie Panky, who captured the crazy, kinky and colourful crowd at our Carnival Theme Fetish Ball on April 9, 2022!
When sharing photos, please remember to @ or # SinCityFetishNight or #RestrictedEntertainment or #FrankiePanky, and give credit back to the hard working event and photographers that helped make these moments possible for everyone to enjoy! If posting as a story, make sure to tag SinCityFetishNight on Instagram, so we can re-share it as well and feature you!
---