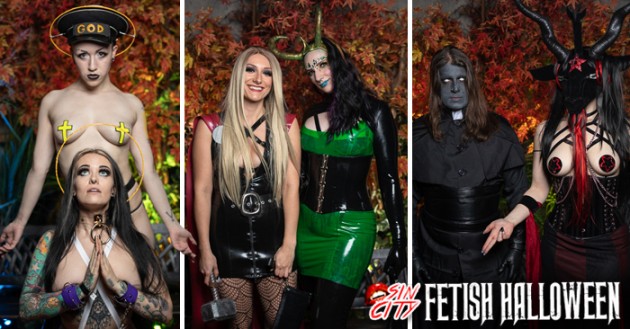 Photo booth hosted by Jonny Ray Photography, roving photos by Vancouver Positive Body Image Photography.
Fetish Halloween is always one of our biggest Sin City events of the year, this year with 650+ people invading the gorgeous Imperial Cabaret. We love the range of kinky creativity shown in this gallery, and that our extended Sin City community is made up of all body shapes & sizes, all ages (well, 19+), and all sexual and gender identities and preferences.
The costumes and outfits were INCREDIBLE this year! Thank you to everyone for going all out and bringing your wonderful energy to the party!
Read More →