April 25 | PURR | Kinky Cat Theme Bass Music Party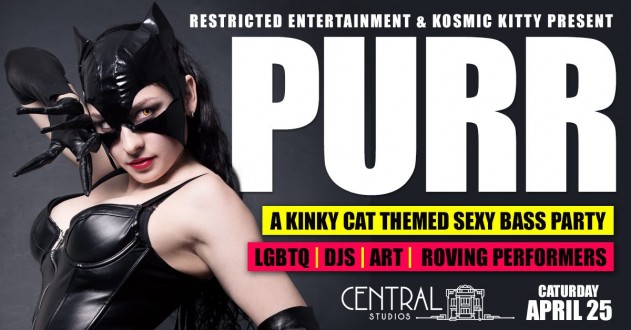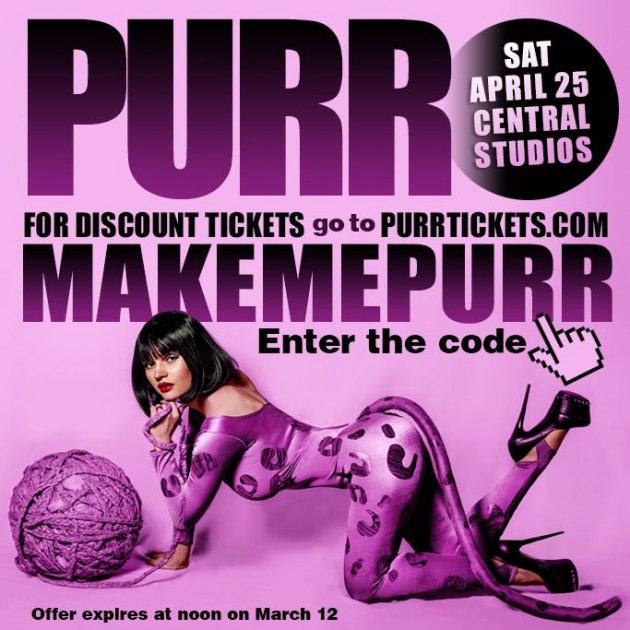 Event Details :
Saturday April 25
Central Studios / 856 Seymour / Doors 9 PM
Early bird tickets $20 / Advance tickets $25 / At the door $30
Limited capacity!
Want to meet up with other Sinners coming to the party?
Head over to either of our mirror event listings on our favourite social media sites! You can find those listings here :
---
C'mon out to the 3rd Vancouver date of our new CAT-THEMED event series at Vancouver's new downtown queer / alternative / kink-positive arts cabaret, CENTRAL STUDIOS, right across the street from the Orpheum!
Our playful PURR parties present an opportunity for cat-lovers, electronic music party lovers, kink party lovers and the LGBTQ+ communities to get creative, intermingle, socialize and dance in a safe, consent-based environment with sensual vibes and dirty basslines (awww yeaaah). Dress up or come casual, all are welcome to come out and play!
Presented by Restricted Entertainment, Sin City Fetish Night, KristyKatMeow and Kosmic Kitty!
♥ Cat themed outfits encouraged but totes not required! Get them kitty ears out!
♥ Casual wear of all types totally OK in main area of the party! Get lost in the bass in our smokin' juicy sound system!
♥ Kink/sexy attire only in the play rooms! No plainclothes in the play zone!
♥ Cat decor & visuals
♥ Custom built dance cages on the dance floor!!
♥ Spanking benches & kink play room
♥ Consent Captain on site to assure safety and comfort for all guests
No photography permitted inside!
This is a body paws-itive event, where we welcome all body shapes and sizes, age groups (19+ of course), gender identities and sexual preferences.
DJ's & ENTERTAINMENT TBA SHORTLY
ADULT KINK PLAY ZONE :
Presented by Sin City
Fetish attire only zone
Consent hosts on site
Couples & thruples only, no singles
♥ Plus many more surprises in store…