June 15 – Sin City Fetish Night – Secret Location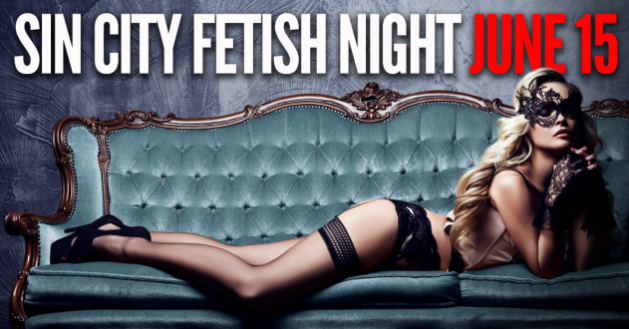 Join us for a night of sexy socializing, kink play, dirty dancing and flirting in your fetish finery at SIN CITY FETISH NIGHT, Vancouver's longest-running pervy pansexual playground!
For our June party, we are taking over a small downtown art deco space which will be kept secret and only revealed to advance ticket buyers! Tickets are limited to just 125 total and we expect them to sell out!
It's not often we get to take over and debut a NEW playspace for our kinky attendees, and while we are keeping the location a secret for now, we can tell you that the building was built in 1924, is right smack dab in the heart of downtown Vancouver, and was a gay club in the 70's and 80's!
And here's what we CAN tell you about the event :
– LGBTQ+ / drag / cross-dressers welcome
– lifestylers / singles / couples / newbies welcome
– fetish dress code in effect, no effort = no entry!
– top notch sound system
– DJs Pandemonium, R-Lex & Evilyn13
– custom built dance cages & platforms
– spanking benches & play area
– hosted by Samantha Mack
– bar & coat check service available
There is a large parking lot literally next door to the venue so you can park and almost walk right through the door from your car!