Sin City has a float in the Gay Pride Parade!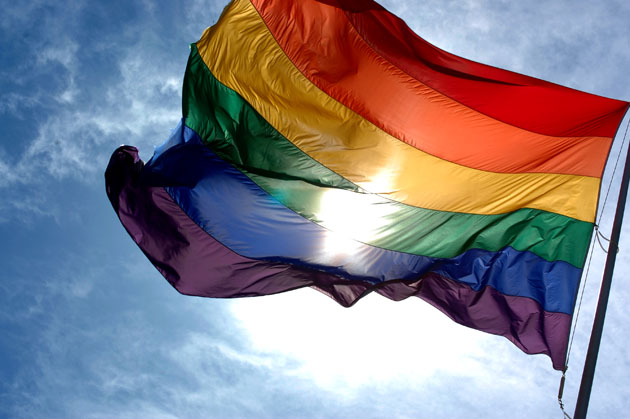 When : Sunday August 4, 2013
Where : Vancouver City Streets – Robson / Denman / Pacific
If you're watching the Pride Parade Sunday, make sure and cheer your head off when you see the Sin City Pride Float!
We've talked about it for many years, but we've usually been so busy around the time of Pride with our big Anniversary party that it's just never been possible … until now! For the first time ever, Sin City Fetish Night will have a float in the Vancouver Pride Parade, walking in solidarity with all our brothers and sisters in the gay community!
It's no accident that the Sin City Anniversary Party and Vancouver Fetish Weekend fall the weekend directly before Pride and overlap with the Pride Celebrations across the city – we could have our events on any day of the year and while most similar events are placed on long weekends for maximum convenience for their attendees, we've always placed a high degree of importance of our event and crowd being as integrated as it is with the gay community of Vancouver! We LOVE our biggest event of the year being on the regular weekend right before Pride and bleeding over into the Pride celebrations!
From Day One, Sin City was intended to be a haven for people of all orientations and sexualities to express their kinkier side in a safe party environment where they could push their own envelopes and kinky forms of public self-expression. MANY of our attendees are GLBT, as well as several of our DJs and crew, and we're thrilled to be lending our support by marching en masse in the Parade!
If you've never been before, the Pride Parade draws just about a half million people lining the streets of Vancouver, and is one of the highest attending public events in the city of Vancouver for the entire year. It's also absolutely packed with joyful, colourful people both in the Parade and in the crowd and is one hell of a fun time to celebrate tolerance and togetherness! We highly encourage people to dress up, come casual, hell, just get your butts out to the Parade and the various Pride events around the city this weekend!
Four HUGE thank you's are in order :
——- EVILYN13 ——-
Our Sin City spokesmodel and head door girl, for taking point on making this happen in the first place! We've talked about it for years, but making it actually happen THIS year was her baby, and she's worked tirelessly to get the neccessary paperwork done, organize volunteers, photographers, crew and sponsors, and make it a reality!
——- JESSE & BUSTER'S TOWING ——-
Buster's is sponsoring the Sin City Fetish Night Pride Float and supplying us with our vehicle which literally helps elevate everything we are bringing to the Parade! A HUGE thank you to one of our loyal Sin attendees Jesse for bringing the company he works for, Buster's, on board, and for them for being so receptive to being involved!
——- TROJAN CONDOMS ——-
Trojan is also sponsoring the Sin City Pride Float, and has donated 4,000 condoms which are being handed out to the crowd by our sexy Sin Walkers! Play kinky, but play safe!
——- DON / CLUB 23 WEST ——-
Though their doors remain shuttered for the time being, our long-closed and greatly-missed host venue for many years remains a huge supporter of Sin, with the owner Don putting a ton of personal work into helping out with the float and supplying us with a much-needed rallying spot to prep the float prior to the Parade!