RUBBERLUV Contest Winners, Shopping Sales, Discount Passes & more!
We're just moments away from opening up the gates to tonight's RUBBERLUV party at the Red Room! There's just a few last details to go over!
MAKE SURE AND LET PEOPLE KNOW YOU'RE GOING!
If you love Sin City and want to be part of all the hard work that goes into making it happen, all you have to do is click on 'Join' or 'Going' via social media and let people know you'll be there! Even better, SHARE the event listing and invite others to be part of the sexy action!
Event listings : Facebook / Fetlife
PARTY SHOUT OUT IN XTRA WEST!
Huge shout out in the local gay-community newspaper Xtra West for the party tonight! And isn't that our very own Evilyn13 featured as well?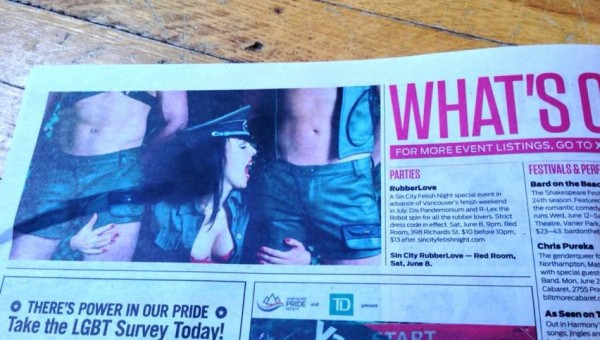 HUGE RUBBER FETISH FASHION SALES TODAY!
Both Deadly Couture and The Cake Hole are having sales today for people looking for new shiny shiny SHINY outfits for the RubberLuv party, so make sure and stop by their respective stores! Click the store names to go to their websites or sale event links.
Deadly Couture : 317A Cambie St. Open 11 AM to 7 PM today. 15% off all latex and PVC items , including items already on sale and footwear.
The Cake Hole : 68 Water St, 3rd Floor, Unit 300/302. Open noon to 6 PM today. Sales on exclusive latex outfits by local designers Hypershine, Salient Seven and more!
Post-A-Photo Contest Winner!
The winner of the Facebook Post-A-Photo contest for the RUBBERLUV party is : Molly Taylor! Molly wins VIP entry (front of the line + no cover) for herself and a friend for posting this awesome photo! This photo ALSO just happens to be a preview of the over-top-top ultra kinky heavy rubber fetish visuals we will have running tonight …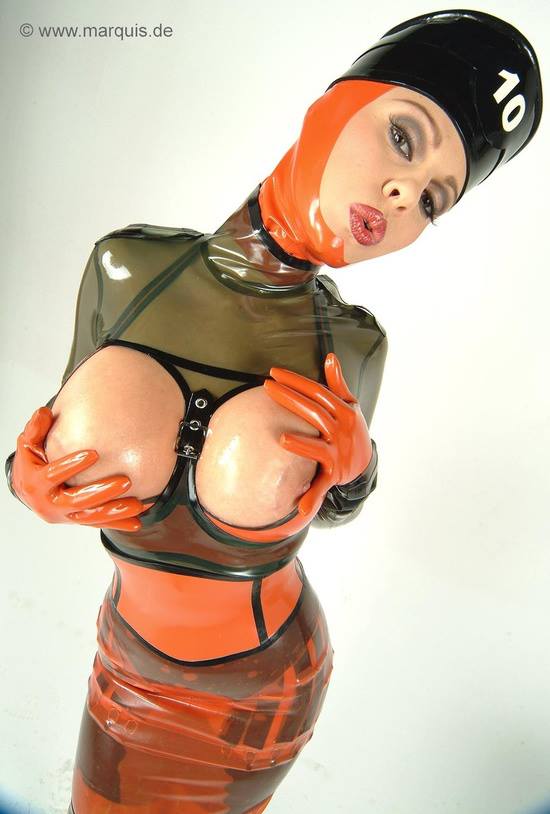 AND FINALLY, HERE'S THE DISCOUNT PASS!