Fetish Valentine's – Details & Discount Pass!
It's time for one of our absolute biggest, fluffiest, glitteriest kinky parties of the year – FETISH VALENTINE'S. What better way to celebrate it than with some naughty fooling around at Sin City? It all goes down tonight at the Red Room! In case you missed it, the full event details can be found at any of the follwing event listings :
The winner of the Post-A-Photo contest for the Fetish Valentine's Ball is : CHRISTINA LACYFET!
Christina wins front of the line priority entry plus complimentary cover for herself and a guest for posting THIS amazing, inspirational fetish Valentine's themed photo :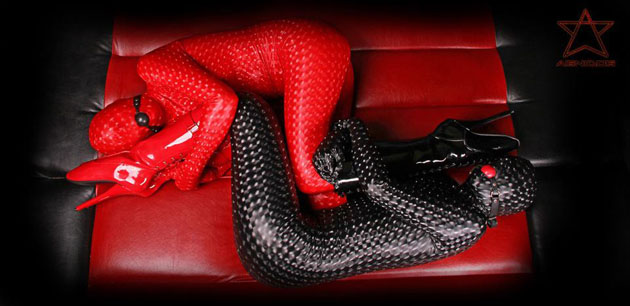 ---
Discount Pass
Here's the discount pass for the party! Print it out or have it ready to show on your smartphone upon entry to receive $2 off cover after 10 PM, for a $10 rate instead of $12. Or, take advantage of the $9 early bird rate from 9 to 10 PM, no discount flyer needed!