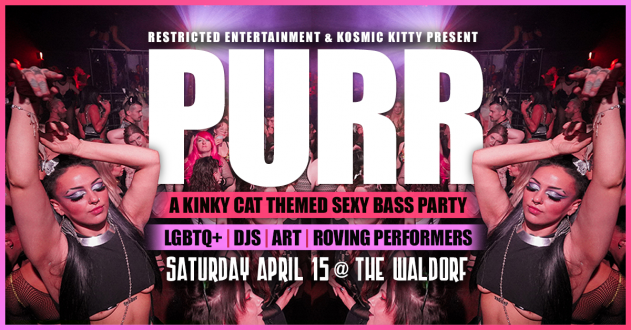 When : Saturday, April 15, 2022, 9pm-2am
Where : The Waldorf, 1489 East Hastings
Tickets : $25-35
All the Love Cats & Sex Kittens of Vancouver have made PURR one of the most red hot events in the city! The absolutely insane support for this new event series has allowed us to lock in ANOTHER date for another monster two-room party! Come out to our first party of 2023, as we return to the Waldorf in East Van, now kitted out with a super juicy Funktion One sound system!
GET TICKETS / RSVP FACEBOOK / RSVP FETLIFE
Read More →