Dresscode/Floorwalkers
Enter your name and email and get the weekly newsletter ... it's FREE!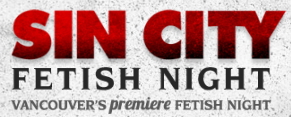 Stay in the loop for our monthly Sin City Fetish Night parties, as well as the massive annual Vancouver Fetish Weekend! Get advance news of upcoming events, photo galleries, and access to discounts, early bird & exclusive ticket offers!
Your information will *never* be shared or sold to a 3rd party.