The Sin City DJs come armed to the teeth with a hugely diverse collection of music, the ability to tie it all together or switch it up at a moment's notice, and the #1 priority of getting you crazy on the notorious Sin City dancefloor. Get your freak on to a sultry smorgasbord of retro and 80's, industrial & goth, tribal, rock, electro & huge dance tunes galore!
Sin's roster of dirty, dirty DJs includes : Pandemonium, R-Lex, Catherinna, Evilyn13, Kasey Riot, Abasi, Ceebas, with occasional guests! Read on for more details for each DJ!
---
---

AKA Isaac Terpstra : Sin City's head DJ since Day One!
Visit DJ Pandemonium on Facebook : http://www.facebook.com/pages/DJ-Pandemonium
DJing since 1996 through to the present, DJ Pandemonium has three times won #2 Best DJ in Vancouver in the Georgia Straight and Westender's Best Of The City Issues (2002, 2004 & 2010), was named Best Local Vancouver DJ of 2008 in the Westender's Best Of The City Issue, all while remaining firmly rooted in the alternative music and culture scenes – no easy feat!
Key elements of a DJ Pandemonium set are all about balance and bringing together a variety of moods and styles on the dancefloor into one explosive whole, always providing what the dancefloor is hungry for but with a firm mission to introduce new music and the future favourite songs of tomorrow. Seamless song transitions with the occasional left field musical hand grenade to shake things up are par for the course, as is pushing envelopes and boundaries, breaking down stereotypes of genres, and making even the most alternative-music-oriented dancefloor irresistable to anyone who comes within earshot!
Some of the performers and artists DJ Pandemonium has shared playbills with include Front 242, Trentmoeller, Peter Hook from New Order, Cevin Key from Skinny Puppy, Steven Gilmore, Meat Beat Manifesto, VNV Nation, Mindless Self Indulgence, Perry Ferrell, Infected Mushroom, Hanzel und Gretyl and many, many more.
As well as being Sin City's head DJ, Pandemonium is also an active graphic designer, designing most of Sin City's posters and flyers, and a set decorator for film & television, personally spearheading the decor for Sin City's famous theme events.
Beyond Sin City, DJ Pandemonium also actively books and produces live shows, fashion shows and special events, and is a DJ-gun-for-hire for kind of party ya want pending availability. You can also find him guesting at other events around town wherever they'll let him darken their decks!
---
---

AKA Alex Kennedy
Visit DJ R-Lex on Facebook : http://www.facebook.com/pages/DJ-R-Lex-the-Robot
I Die : You Die (alex's music review site) : idieyoudie.com
One of the most versatile alternative DJs on the West Coast – DJ R-Lex has a signature, no-holds-barred approach to the dancefloor that is impossible to ignore. He's the only Sin City DJ to hold a long-term residency as a regular in the anything-goes-all-style-mashup main room at Sin, and also in the all-electronica second room known as De:Basement. Whether it's underground body-groovin' electro jams for hours of bump & grinding on end, or a constant blitz of party rockers and cutting edge new jams from the alternative underground, DJ R-Lex is a huge part of what makes the Sin City dancefloor as notorious as it is.
Classic alternative club hits. The newest of the underground. A dash of straight up hip hop, electro remixes, deftly mixed and perfectly timed punk rock or new wave gems, he'll keep you guessing, dancing, screaming & sweating until they turn on the lights and throw us all out!
And like all of the Sin City DJs, Alex's involvement with the music behind the scenes doesn't stop at just manning the decks at the party. Alex is one half of the music information site called I Die : You Die, which showcases regular reviews, interviews and editorial pieces on the the dark alternative music scene and beyond. Both his sets on the dancefloor and his regular writings showcase his wide-ranging knowledge and love of the dark alternative music scene in all its facets – if you've ever asked yourself the question "where does one find out about new non-mainstream music", look no further!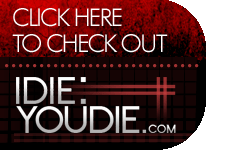 – dark alternative music info galore
– reviews
– interviews
– editorial writings
– regular new music mini-set previews
– guest writers
– & lots more!
---
---
Visit Cat on Facebook : http://www.facebook.com/catamara.rosarium
DJ Catherinna is one of Sin City's most loved DJs, and has a career spanning both sides of the border, with long standing residencies and a following in both Vancouver and her home-town of Seattle, where she has a long history as a resident DJ at the Mercury and is the promoter and headlining DJ at Seattle's newest fetish night, STRICT MACHINE. Playing a diverse and always danceable mix of synthpop, new wave, electro and alternative, Cat often infuses her dancefloor with sexy & moody tribal fusion & bellydance jams, drawing on her many years of experience performing with TROUPE HIPNOTICA, a Seattle-based company of tribal fusion bellydancers. To say we're excited to have her every time she makes the trek North to be with us at Sin City is an understatement!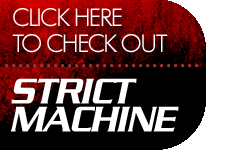 – Sin City's sister fetish night in Seattle!
– monthly at various venues
– DJ Catherinna + guest DJs
– dungeon, latex vacuum bed
– fetish stage performances
– Motto : "Hell, Heaven, Beauty, Excess"
+ lots more!
---
---

Visit Kasey's website at : www.djriot.com
Soundcloud : soundcloud.com/djkaseyriot
Twitter : @kaseyriot
Facebook : http://www.facebook.com/pages/DJ-Kasey-Riot/153774131610
Kasey is one of the most prominent female DJs in Vancouver's club scene, and has been setting dancefloors on fire since 2007. She's proven herself as a heavy hitter with multiple residencies, at Sin City and beyond, headlining shows and frequent tours. With a classically trained background, she went from learning piano and music theory from her Polish mother, to fronting punk rock bands, to taking her knowledge and passion for music to the studio and dance floor. Her massive dirty electro and tech-house sets have earned her a heavy following, as well as a happily accepted DJ residency invitation in De:Basement, the all-electronica underground dance room at Sin City (when at our multi-room venues). Further afield, she's played alongside artists such as Steve Aoki, Tom Stephan and Kreayshawn to name a few. She currently produces and remixes electronic music and plays at some of Vancity's biggest clubs, although her passion and drive are setting course to a limitless future.
Check out Kasey's smoking DE:BASEMENT DJ MIX over in the DOWNLOADS section here!
---
---

Visit Evilyn13 on Facebook : http://www.facebook.com/evilyn13
Serving double duty as Sin City's head door girl, Evilyn13 is also known for her DJ skills, both from guest sets at Sin City and from DJ residencies at Glamour Trash and Rock & Roll High School … and is of course also known for her amazingly gigantic hair. How does she fit those little headphones over that gigantic beehive? The only way to find out is to catch her spinning a set when she steps out from behind the coat check and into the DJ booth for a guest set to rock the party.
Evilyn13 is also known for her involvement in the burlesque scene as the saucy maid, or frilly panty-handler, and has been involved in the Vancouver International Burlesque Festival in 2008, 2009, and 2010. However you know her, you know she's a girl who can rock head to toe pink latex, polka dotted party dresses or Chuck T's and knuckledusters, and sets the bar for fetish fashion in Vancouver, all while throwing down fun-as-hell sets that cross genres, put a smile on your face, and your feet on the dance floor.
Pop … punk … ska … 80's … rock … electro? This girl's GOT IT.