390 Photos From The Sin City Fetish NYE Ball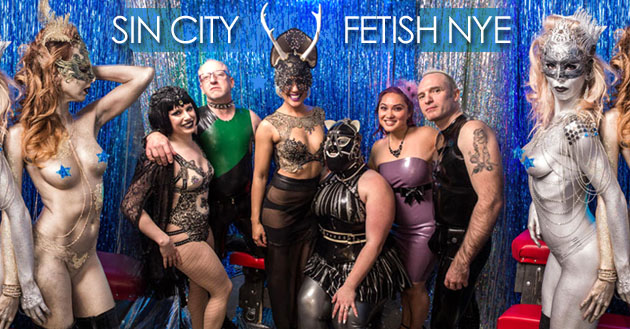 2016 was the year that Sin City's Fetish NYE Ball officially grew to be one of our top events of the year, ranking right up there with Halloween, Valentine's and our Anniversary party in terms of excitement, attendance, electric kinky energy crackling through the party, and omg the OUTFITS. Feast your eyeballs on this absolutely stunning crowd, ranging from every age and body type out there, putting their imagination and joyful, pervy attitude at maximum levels.
A huge thank you to our photographers, Patrick Parenteau from DVPix, and Atratus from Gothic BC!
Sin City is proudly presented by Restricted Entertainment, who are also the producers of Vancouver Fetish Weekend, Spank, Madhaus, and many other quality kink and alternative scene community events, for almost 20 years!
---