Military Fetish Ball (230 Photos)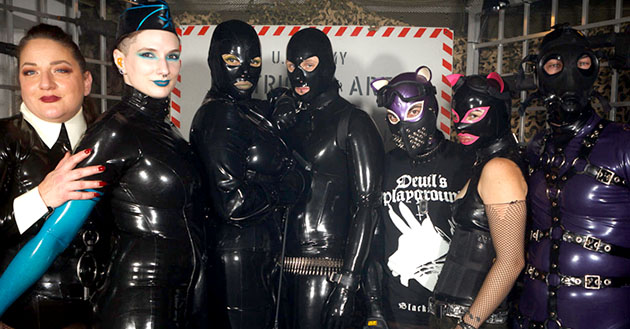 The Military Fetish Ball is Sin City's longest-running theme party! For our 2017 edition, we partnered up with the Vancouver Art & Leisure Center, hosting the event at their legendary pop-up warehouse venue simply called The Villa. Take a moment and check out this gallery of red hot men and women in their military inspired fetish looks!
All photos by Frankie Panky – if you would like a high-rez digital file or a printed glossy, please visit Frankie at his Facebook Page and send him a message!
Note that you can use the left and right arrow keys on your keyboard for fast scrolling through the gallery once you are in the image pop-up display browser window!
---