404 Photos From The 2016 Sin City Fetish Halloween Ball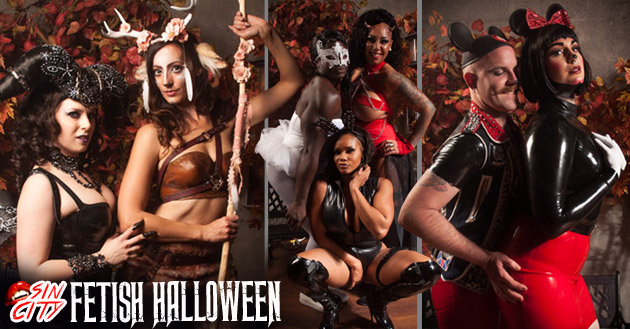 We are absolutely THRILLED to share this gallery which showcases the true stars of our Sin City Fetish events, our unbelievably creative, crafty, kinky, sexy, spooky, and above all, playfully perverse attendees! The 2016 Fetish Halloween Ball demolished all previous records for amazing outfits and crazy kinky energy everywhere in the room. The images from the photo booth are so top notch that they deserved their very own photo gallery!
A huge thank you to Carly & Wendy from Deadly Photography for hosting the photo booth. featuring decor from Restricted Entertainment.
Year after year, Sin City is ground zero for kinky partying on the Halloween weekend, with over 650 fun-loving, kinky chameleons descending on the fabulous Imperial Cabaret for this year's massive Fetish Halloween extravaganza. Peruse, enjoy, share!
---