Scarlet Harlots 2022 – Photo Gallery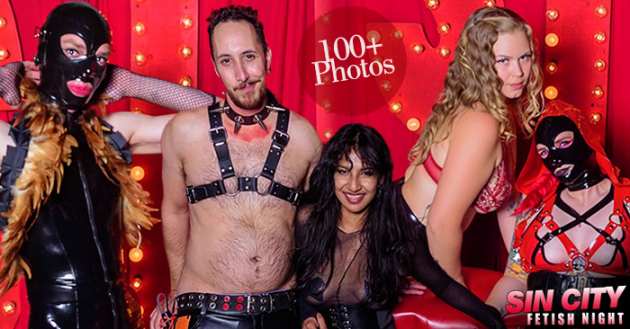 We've been saying for quite some time now, treat every event at our host venue The Imperial as if it could be the last, triply so since once the venue closes, it may be some time before we see another venue rise in the city anywhere close to as perfectly suited for fetish events. The lack of venues in Vancouver is a dire situation and getting worse as venues continue to close and not be replaced – there are very few options to start with, let alone venues available to be booked on a Saturday, and even less which are accessible to be booked for fetish events – and now almost NONE in the 500+ capacity range!
We didn't know it at the time, but the Scarlet Harlots party on Sept 17, 2022 ended up being the last party ever at The Imperial, as they made the unexpected announcement in mid-October that they would be closing permanently, effective immediately. For those who don't know, the entire block has been shuttered for some time, in preparation for a major redevelopment, with The Imperial being the last business open. You can read more about the development plans for the area here.
It was known that we only a limited amount of months left for events with the venue, but the abrupt closing came much earlier than expected, and caught everyone off guard!
A HUGE thank you to everyone who came out to the Sin City Scarlet Harlots party, for our last event ever at the Imperial!
This was a crazy busy night in the city overall with multiple events going on, with many of our regular staff helping out other events that night!
Huge thanks to Captive Photography for coming in at the last second to host the photo booth!
When sharing photos, please remember to @ tag or # hashtag SinCityFetishNight on Instagram so we can re-share and highlight any photos you post! Plus, tagging the event gives credit back to the hard working organizers and photographers that helped make these moments possible for everyone to enjoy!
Pro Tip – once you have clicked on a photo, and are in the pop-up view window, you can use the left and right arrow keys to scroll through the gallery!
---