Fetish Hospital Photo Booth (280 Photos)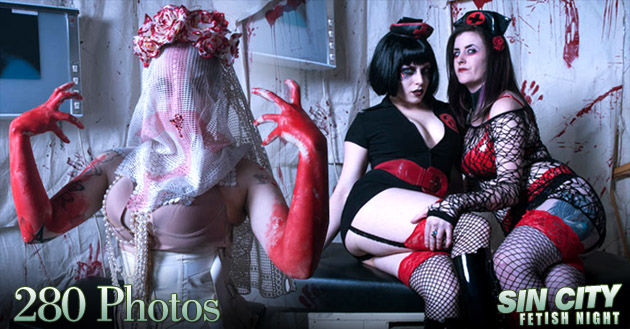 Of all the themed events we have at Sin City Fetish Night every year, our annual Fetish Hospital party is probably the one where people get the most inappropriate with the props in our always-crazy photo booth …. and we LOVE IT. Check out this gallery of our kinksters being playful and perverted!
Set design by Isaac T / DJ Pandemonium. Medical props graciously donated for the night by our good friends at Superprops!
Photos by Deadly Photography. Want a high rez copy of one of the photos you are in, or want to check out more of their work? Visit their Facebook Page and drop them a line!
---