298 Photos From The Sin City XXX-Mas Fetish Ball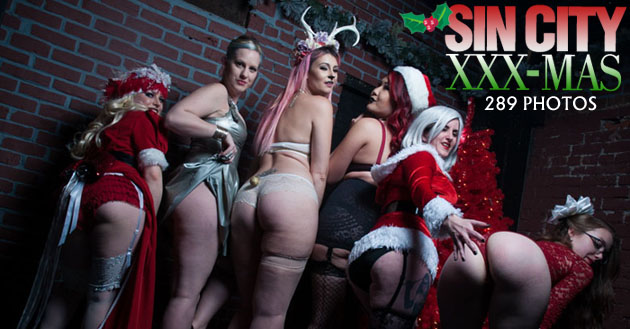 From the crazy hot stage performances by Chastity Twist and Burgundy Brixx, to the slow dance to White Christmas while Vertigo Rope made a shibari upside down human Christmas tree on stage, to the surprise number by Lady Sin, to the unbelievably huge, fun, sexy crowd … this was an unforgettable night full of festive fetish moments everywhere you looked! SO MANY amazing photos from Sinners who stepped into the photo booth to show themselves off!
All photos by Deadly Photography, and copyright by Restricted Entertainment, Sin City Fetish Night and Deadly Photography.
If you would like a high-rez version of any photos, or a printed glossy, please visit Deadly Photography at their Facebook Page and send them a message!
Note that you can use the left and right arrow keys on your keyboard for fast scrolling through the gallery once you are in the image pop-up display browser window!
---