Reminder – Fetish Dress Code In Effect!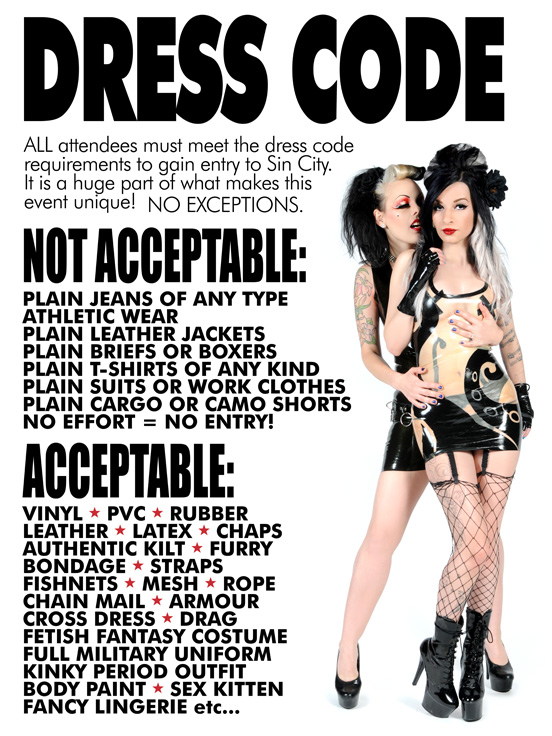 The fetish dress code is one of the most important parts of Sin City! It guarantees that each and every person is part of the party themselves, and not just an onlooker. It also is a safeguard meaning every attendee has met a minimum level of effort to attend the party, resulting in a highly dynamic, ultra fun kinky party atmosphere, with a sea of eye candy and people casting aside their inhibitions and partying like hell!
No effort = no entry, no exceptions.
Don't make us turn you away at the door!
---
Highly encouraged attire :
Acceptable outfits include but are certainly not limited to the following options :
vinyl / PVC / rubber / latex
leather / straps / chaps
bondage
full-on fetish-goth / fetish-punk / fetish-cyber
fancy tailcoats / full tuxedo
FULL fetish military or fetish uniform (not just cargos!)
fantasy or period fetish costume
furry / sex kitten
armour / chain mail
drag / cross-dress
body paint
fancy lingerie
any other risque costume your perverted little mind can dream up … but please, not 'just underwear!'
---
Preferred accessories :
whips
crops
studs
handcuffs
wrist restraints
bondage belts
fishnets
killer footwear…
---
Going topless is totally fine!
Hell, we were voted Best Place To Dance Topless for a reason, but please be aware lower genital nudity is not permitted anywhere in the venue.
---
NOT ACCEPTABLE :
The following clothing types and items are not acceptable fetish wear :
plain jeans of any type or colour unless part of a larger acceptable ensemble costume (e.g. full leather chaps over blue jeans)
plain cargo or camo pants or shorts
plain briefs / plain boxers
pajamas / onesies
plain t-shirts (this includes skull / flame / band t-shirts)
plain silk or dress shirts
plain dress pants
plain suits
plain work clothes
cheesey non-kinky Halloween-type costumes (NO Mario / banana / gorilla type costumes!!!)
---
ABSOLUTELY NO STREET OR CASUAL WEAR
If what you are wearing wouldn't draw a second look on the street or in a normal mainstream bar, it's probably not going to pass dress code.
---
DON'T HAVE AN OUTFIT?
No problem, it's time for a shopping trip and to treat yourself with some new sexy clothes!
DEADLY COUTURE is your one stop shop for fetish clothes. The staff there are experts at helping first timers get together an outfit that suits them! Here's their contact info :
1599 Venables St, Vancouver, BC V5L 2G8
(604) 688-3766
https://www.deadlyfetish.com/
Other great places to check are Little Sister's (1238 Davie St) and Ultra Love (1151 Davie St), both found blocks from each other in the West End Gay Village of Vancouver!
---
A word regarding several common problem grey areas: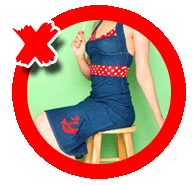 That cocktail, cabaret, vintage or rockabilly dress, though lovely, will NOT get you in on its own, with or without a fedora, hat or hairpiece. While we love, support, and often drool over our friends who are performers in the burlesque scene, this is not a burlesque night, and the Sin City dress code is stricter than other nights in this regard! As with all outfits, it must still be styled sexy / fetish / kinky in some way beyond just being classy and looking good.
"Stripping Down" is NOT acceptable fetish wear on its own. Passing the Sin fetish dress code is about what you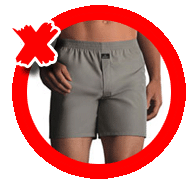 ARE wearing that is fetish, not about how much you take off. If you are not wearing anything fetish underneath, no amount of stripping down will get you past the dress code if all it leaves is plain boxers or underwear. While we love seeing people going bare as they dare, and this is the most fun party in the city to do so, please make sure it is leaving some kind of base outfit, however small, that still passes the dress code!
Plain or band t-shirts are not acceptable fetish wear! T-shirts with skulls, flames or a cool band logo will NOT pass dress code.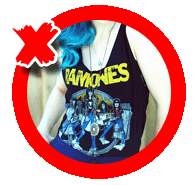 Plain black t-shirts with a graphic directly depicting fetish art or a fetish phrase (e.g. 'Sinner') will just BARELY pass the dress code, but to be frank, this is normally something reserved for staff who sometimes have to go outside and deal with the public outside of the venue, or for first-timers to the event. We highly encourage people to invest in a top more involved than just a t-shirt! Trust us, you'll be glad you did, and the attention you get will make it worth it!
Plain camo or cargo pants or shorts don't cut it! These items alone do not constitute a fetish outfit. They can certainly be PART of one, but not on their own.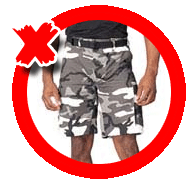 Military gear is some of the cheapest and easiest out there to source, so it takes very little extra effort to dress up further with options and accessories such as military boots, military suspenders, shirts, dog tags, hats and helmets, goggles, gloves, vests, tool and gun harnesses, bullet belts…the list goes on and on! Or, even better, go for a full military dress uniform. Guys and girls alike love it and you will be one of the best dressed people in the room!
Costumes will not be permitted entry unless styled fetish! While Sin City stages several large, full-scale and well-loved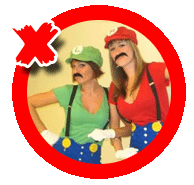 themes through the year such as Medical, Corset and Military, all costumes must still be styled fetish regardless of the costume theme. This policy is in effect at every event, regardless of theme.
Goth, industrial and punk looks will not be permitted entry unless styled fetish! Again, we cannot stress enough, all outfits must still be styled fetish no matter what.
---
See you there, SINNERS! 😉