20 YEAR ANNIVERSARY – ROVING PHOTOS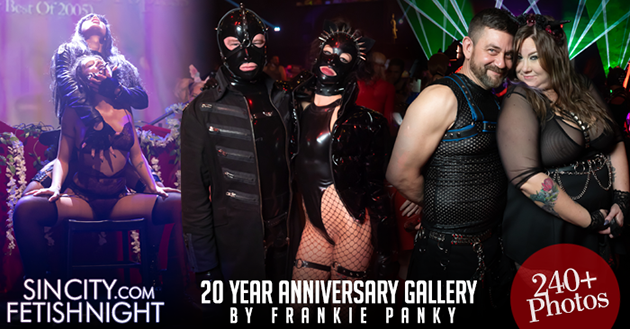 We absolutely adore this gallery of roving photos at our epic 20 Year Anniversary party, hosted by Frankie Panky Photography!
It is no small feat for the kink community to have kept together for 20 Years at this crossroads and beyond in the Vancouver scene, and there was no way we were going to be denied our celebration of life, love & lust, pandemic be damned! Together we found a way to come together in the glorious flesh, while still observing all the necessary CoVid health precautions, and it was a spectacular evening full of emotions from beginning to end.
There is a LOT of love beaming out of these photos, and an incredible representation of the kinky and creative kaleidoscope of wonderfully pervy people and personalities that make up our Sin City community!
Note that you can use the left and right arrow keys on your keyboard for fast scrolling through the gallery once you are in the image pop-up display browser window!
---