214 Photos From The Sin City Wild Kingdom Fetish Ball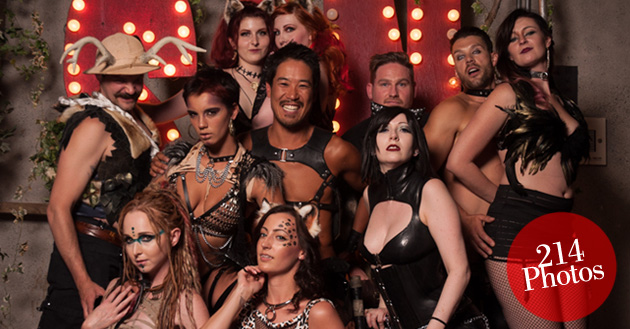 We LOVE LOVE LOVE this photo gallery! And this is just the photo booth – this party saw an incredible vibe and kink play breaking out all over the place at The Imperial Cabaret, but of course we can only share the photos from the photo booth – the rest of the party is off limits to cameras!
The Wild Kingdom Fetish Ball is one of our most popular and playful parties and this gallery has it all – fetish puppies, kitties, bunnies and more. One of the things we love the most about the fetish scene is that it is incredibly inclusive, celebrating and welcoming sexual creativity across many scenes and demographics. Here you'll find a huge cross section of people loving each other's company, feeling inspired, safe, beautiful and welcomed – we have Sinners in our big extended fetish family from all genders, sexual orientations, ages, body types and ethnicities out there! Peruse and enjoy, and keep an eye out for when the next gathering is happening!
All photos by Deadly Photography – if you would like a high-rez digital file or a printed glossy, please visit Deadly Photography at their Facebook Page and send them a message!
Note that you can use the left and right arrow keys on your keyboard for fast scrolling through the gallery once you are in the image pop-up display browser window!
---