154 Photos From Sin City's Farewell To 23 West Fetish Party!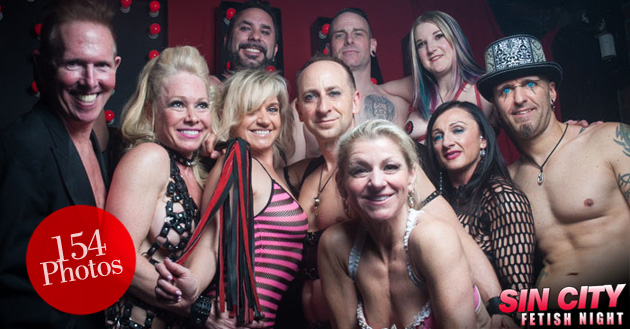 2001-2016. The end of an era!
New and long-term Sinners came and celebrated as we said our final goodbye to our beloved home venue of 15 solid years, Club 23 West, now known as the Hindenburg, before moving on to newer venues for future parties. Words cannot adequately describe what this partnership of event and venue means to literally several generations of fetish club-goers – 'Sin City at Club 23 West' are literally six words which became synonymous with fetish in Vancouver since it's inception in 2001, and helped bring Vancouver's vibrant kink scene to the international stage. The party was filled with memories, more than a few tears, and of course the electric vibes and over-the-top naughty partying from beginning to end that Sin City is known for!
All photos by Deadly Photography – if you would like a high-rez digital file or a printed glossy, please visit Deadly Photography at their Facebook Page and send them a message!
Note that you can use the left and right arrow keys on your keyboard for fast scrolling through the gallery once you are in the image pop-up display browser window!
---