May 31 – 13 Year Anniversary : Roving (90 Photos)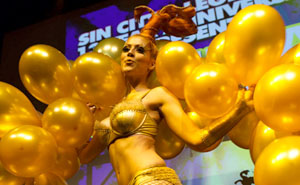 The Sin City 13 Year Anniversary featured our most diverse lineup of fetish stage performers ever, with Mistress Saki Kamijoo all the way from Japan, fetish supermodel Ophelia Overdose from Germany, kinky contortionist Visha Loo from Calgary and Vancouver's own sultry hotness Lola Frost burning up the stage. Not to mention all our stunning attendees!
All photos by Frankie Panky, and copyright by Restricted Entertainment, Sin City Fetish Night and the photographer. If you would like to purchase a digital or hard copy of any photos, visit Franky at his website and send him a message!
Note that once you've clicked on your first image and opened the photo browser pop-up window, you can scroll through the gallery super quickly using the left and right arrow keys!
---