85 Photos From The Rubber Ball!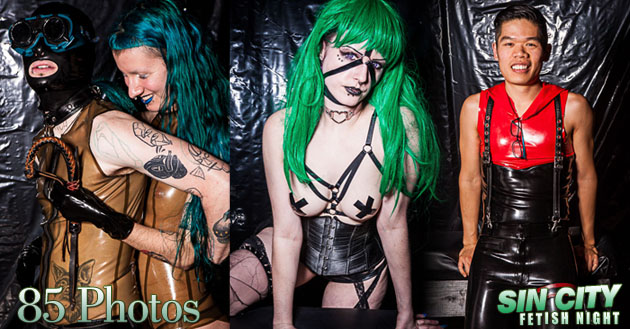 Sin City's first ever all-latex RUBBER BALL was a sexy, shiny, smashing success! We've had a ton of requests asking us to host this event on the regular … it just might happen!
All photos by Ira Rotenberg of Vancouver Positive Body Image Photography – if you would like a high-rez digital file or a printed glossy, please visit the VPBIP website and send them an email through the contact form!
Note that you can use the left and right arrow keys on your keyboard for fast scrolling through the gallery once you are in the image pop-up display browser window!
---