HALLOWEEN 2022 – ROVING PHOTOS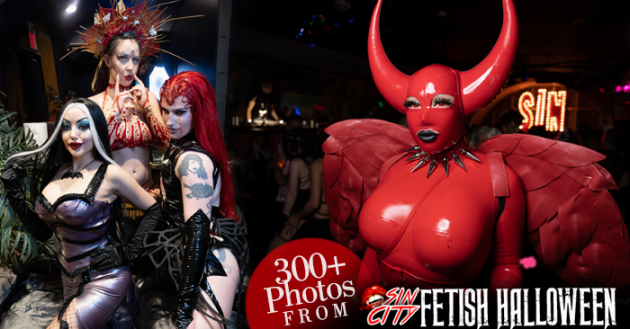 It's finally here! Check out this gallery from the Sin City Halloween party, which beat all the odds and survived the last minute closure of our host venue, the Imperial, and packed the Waldorf full of our scandalous fun-loving Sinners! Featuring performances by international superstar Dani Divine, local drag sensation Xanax, the unstoppable Melody Mangler, and Lylia Chorosive for her first full-on stage performance at Sin City!
When sharing photos, please remember to @ tag or # hashtag SinCityFetishNight on Instagram so we can re-share and highlight any photos you post! Plus, tagging the event gives credit back to the hard working organizers and photographers that helped make these moments possible for everyone to enjoy!
All photos by Frankie Panky! To see more of his work, visit his Facebook Page –> HERE
Pro Tip – once you have clicked on a photo, and are in the pop-up view window, you can use the left and right arrow keys to scroll through the gallery!
---