380+ Photos From The 18 Year Anniversary Party!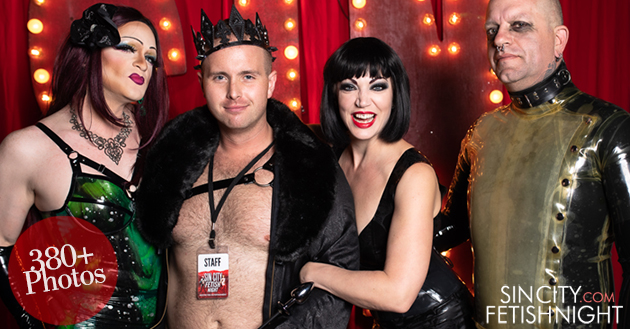 For Sin City's 18 Year Anniversary Party, we returned to one of our all-time favourite venues, the fabulous IMPERIAL, where some 350 kinksters of all age groups (19+ of course), body shapes & sizes, gender identities and sexual preferences converged for a night of love, lust, mischief and mayhem, featuring a sacreligious headline performance by kink & BDSM legend JEAN BARDOT, as well as a sizzling duet by local burlesque favourite CHERRY ONTOP & her salacious slave.
THANK YOU to everyone for the energy you bring to each and every Sin City party, from our smallest gatherings of the year right through to the biggest! 18 years is an incredible milestone and we loved spending it with each and every one of you!
All images by Zemekiss Photography and Jonny Ray Studio.
Note that you can use the left and right arrow keys on your keyboard for fast scrolling through the gallery once you are in the image pop-up display browser window!
---