Fetish NYE 2018 (Gallery 1)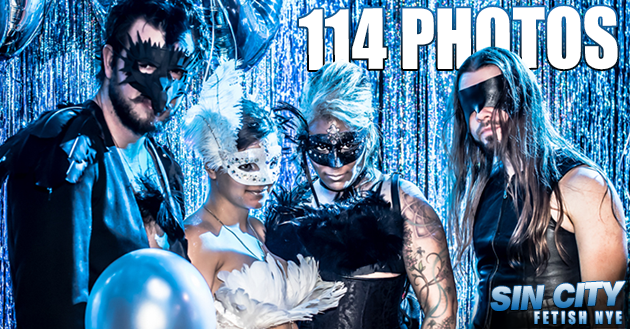 A huge thank you to everyone who came out for what was likely the very last NYE celebration Sin City will spend at our old location at The Hindenburg AKA Club 23 West, as starting in February, we move back full time to The Odyssey. The building that houses The Hindenburg has been purchased by a development company and is slated for demolition and redevelopment this year!
Everyone looked absolutely FABULOUS and there was a wonderful vibe in the air – high energy yet intimate at the same time. We can't thank everyone from our big extended kink family out there for choosing to spend their NYE moments with us – we had many people who drove and flew in from out of town just for the event! A HUGE thank you to our photographers for capturing the many magic moments from the night!
All photos by Ira Rotenberg / Positive Body Image Photography – if you would like a high-rez digital file or a printed glossy, please visit Ira at his Facebook Page and send him a message!
Note that you can use the left and right arrow keys on your keyboard for fast scrolling through the gallery once you are in the image pop-up display browser window!
---