165 Photos From Sin City Fetish Pride!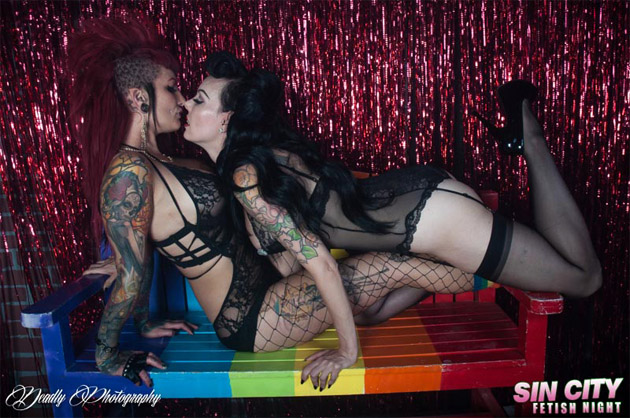 This year (2015), Sin City staged its first ever FETISH PRIDE party. Combined with our float in the Fetish Pride Parade earlier in the day, it was a very full day of representing and partying in the community for all our Sinners! Everybody looked fantastic and the vibe from sun up to sun down was all about togetherness and celebrating sexuality in all its diverse forms and wonderful colours. Take a moment and check out the gallery from the Sin City party – so many sexy people, and so many smiling faces! Many thanks to Corrie from Royal Mansions for the loan of the rainbow bench for our photo booth!
Photos by Deadly Photography. Want a high rez copy of one of the photos you are in, or want to check out more of their work? Visit their Facebook Page and drop them a line!