2023 Fetish Valentine's Gallery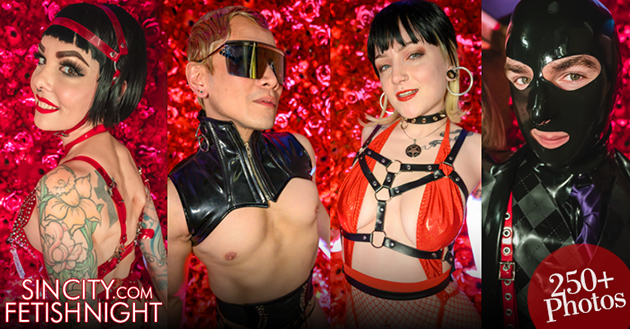 Check out this gallery from the first Sin City event of 2023! The year started off with a bang with a sold out event for Valentine's. There was some serious lust and love in the air as our wonderful crowd of kinksters came together at the Waldorf and enjoyed the many delights at the venue … the packed all night vibe in the main room, the electric atmosphere in the kink play room, plus our new dance pole, set up on the dancefloor for our attendees to showcase their sexy moves.
Huge shout to our go go dancers Lylia Chorosive, Saipha Orion, and Liberato and Nika from Electric Obsidian, who turned the heat up even further all night with their energy on stage alongside our killer team of DJs!
All photos by RC Photography Pro! To see more of his work, visit his Instagram –> HERE
When sharing photos, please remember to @ tag or # hashtag SinCityFetishNight on Instagram so we can re-share and highlight any photos you post! Plus, tagging the event gives credit back to the hard working organizers and photographers that helped make these moments possible for everyone to enjoy!
Pro Tip – once you have clicked on a photo, and are in the pop-up view window, you can use the left and right arrow keys to scroll through the gallery!
---