2022 RE-OPENING PARTY – QUICK PICKS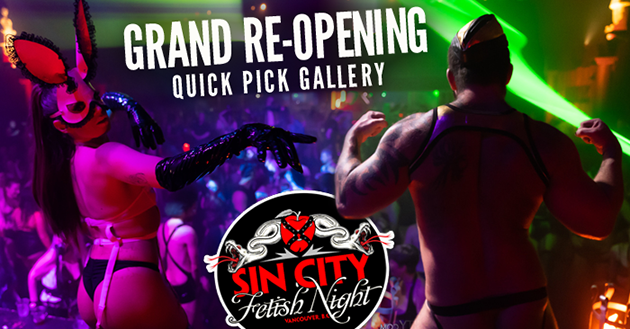 Sin City ROARED back to life with our GRAND RE-OPENING PARTY the Imperial on Saturday March 12, 2022! This was our first full capacity, dancing allowed, no masks party, in two years, and the the vibe was every bit as positively ELECTRIC as you would expect! We're thrilled to share these first few sneak peeks from the night, captured by the skilled eye of our intrepid in-house staff cameramen Frankie Panky Photography and Jonny Ray Studios! You can feel the energy of the room jumping right out of these photos!
Please feel free to share, but make sure to mention, tag or hashtag both Sin City and the photographer if possible! You can see which photographer took each photo by the watermark on the photo itself!
There are FULL galleries from both the roving photographer and from the photo booth, coming very soon!
---